Waking up, especially early in the morning, can be a challenge for many of us. To help make it easier to wake up and stay awake, Microsoft is making it a literal challenge with their new alarm application dubbed Mimicker Alarm. While similar to alarm apps we have seen in the past that require the user to solve simple challenges, Microsoft's app takes it a step further requiring the user to complete one of three possible "Mimics" within half a minute to shut it off.
These "Mimics" can range from making a certain facial expression, taking a picture of object of a particular color, or reciting an on-screen tongue twister. Sounds fun, right? Upon the alarm being set off the user can choose to snooze for 5 minutes or wake up. Hit the wake up button and the challenge begins! Users will be asked to complete one of the wake up games and will have to advance through it within 30 seconds. Failure to do so will make the app think you decided to sneak in a few more Zs, prompting the alarm to trigger once more. After you successfully complete the game, you can share your result with friends, as well as invite them to try out the app for themselves.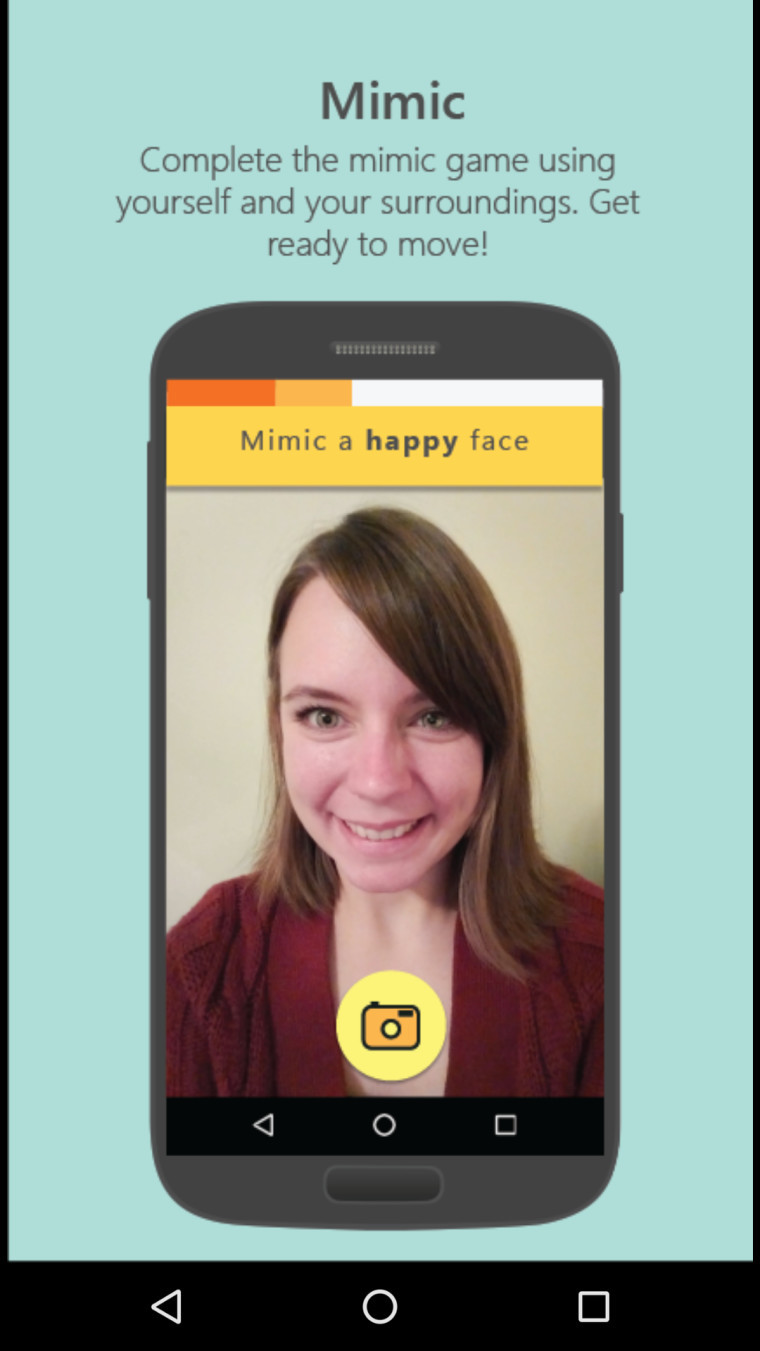 The app is developed through Microsoft's in-house Garage program, which encourages employees to build unique and useful applications and even hardware in their spare time. The app itself makes use of Project Oxford's machine learning capabilities that enables the app to recognize colors, speech, and facial expressions. Project Oxford, as you may remember, is the same technology behind many of Microsoft's facial recognition apps we have seen in the past. This technology is open-sourced as well and is available on GitHub, so you can utilize it to build your own handy app.
It's certainly an interesting take, but we can't guarantee that it will turn you into a morning person or that you will continue smiling after successfully turning off your alarm. Nonetheless, it's an interesting take on an old idea - one that might be worth a try if you find yourself counting sheep when you should be starting your day.