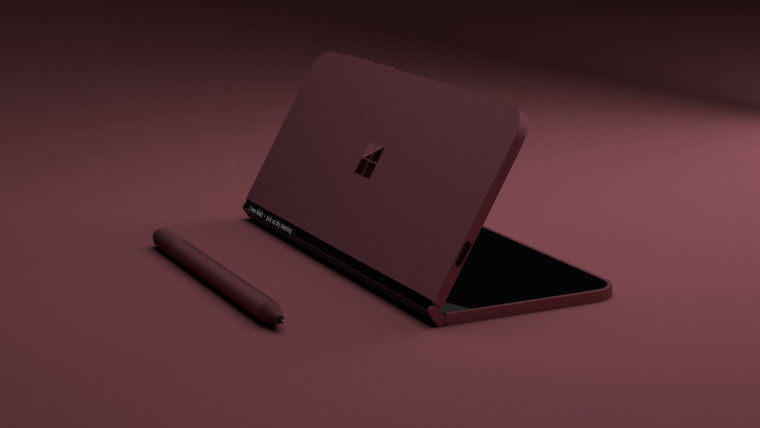 A series of insider reports earlier this month made Microsoft's hardware roadmap for the rest of the year a little clearer, and also suggested this might be the year when we finally lay our eyes on the much-vaunted Andromeda device that Microsoft's been cooking up for what seems like an eternity.
With various details about the device trickling out of Microsoft's labs over the years, there has been some uncertainty as to whether the newfangled form factor, which is supposed to feature a foldable display and note-taking capabilities, will be a phone, after all, or just a resurrection of the company's Courier concept aimed solely at note-taking and productivity.
According to Windows Central, current prototypes of the devices certainly support telephony capabilities, thus making the device worthy of the Surface Phone moniker it was once known for. However, Microsoft is likely not going to position Andromeda as a Windows Phone. This may be the company's attempt at re-entering the mobile market but Andromeda's marketing will probably present it as more of a companion device or mini-tablet with the added bonus of making calls than a fully-fledged phone.
It will also not signify the resurrection of Windows Mobile, as Microsoft has been reported to be working on a new version of Windows 10 designed precisely for this kind of device, featuring an adaptable UI shell known as CShell that would make it folding hijinks possible.
Source: Windows Central