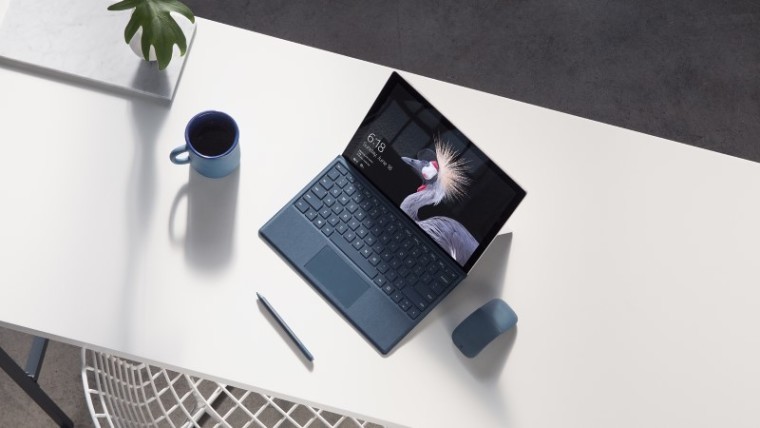 A new configuration of Microsoft's Surface Pro has popped up on the company's online store today, this time with a Core i5, 8GB RAM, and a 128GB SSD. Normally, this would barely be worth noting, but the price of the device is $999, which happens to be the same price as the entry-level Core i5 model, which has 4GB RAM.
Currently, the model with a Core i5 processor, 4GB RAM, and 128GB SSD is discounted for $799 - the same price as the Core m3 model - but it's sold out, and has been for some time. It seems likely that this new 8GB RAM model is a replacement for the previously mentioned one, unless Microsoft plans to lower that model's price to $899 or something.
This all boils down to more value per dollar, which is always a good thing. After all, if you're going to spend a thousand dollars on a PC, you probably want more than 4GB RAM.
Unfortunately, you'd probably also want an eighth-generation processor. The new model is still seventh-generation, as Microsoft doesn't do mid-stream refreshes like its competitors often do.
It's also not likely that we'll see an LTE variant of this device. The Surface Pro with Advanced LTE is only available on the Core i5 models, and while it did make LTE variants of both of the previously existing ones, only the higher end one was offered to consumers, and Microsoft confirmed at the time that that will be the only one.
If you want to check out the new Surface Pro, you can find it on the Microsoft Store here.