It's been one year - almost to the day, in fact - since Nokia announced its Lumia 1020, finally bringing the mighty 41-megapixel camera of the 808 PureView to Windows Phone. The device went on sale in the US shortly afterwards, before making its way to Europe a couple of months later in September.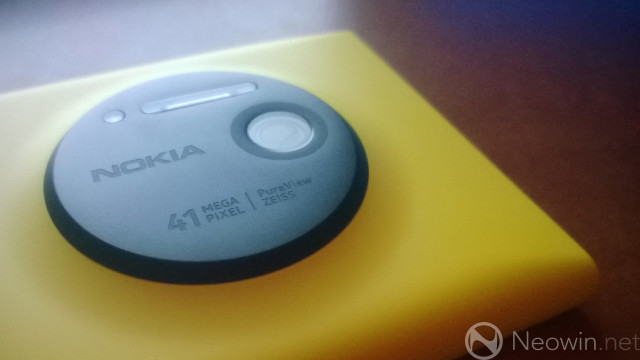 Today, @evleaks claimed that the 1020 will reach 'end of life' status sooner than some may have expected, on September 14, 2014. 
What does this mean in practice? It suggests that the Lumia 1020 will no longer be considered part of Nokia's retail line-up, with no further units being manufactured, and sales continuing only until remaining stocks are depleted. Nokia, now under the Microsoft Devices group, will of course continue to support the device and honor existing warranties. 
While its 41MP camera is still considered among the best available on any handset, the Lumia 1020 has been eclipsed by newer flagships that have arrived since its launch. Its dual-core 1.5GHz Snapdragon S4 chipset is no longer cutting edge, in the face of a new generation of handsets now on sale with quad-core Snapdragon 800-series processors. Its 4.5-inch 1280x768px display has been overshadowed too by newer devices with larger screens and Full HD (1920x1080px) resolution, with the first phones featuring Quad HD (2560x1440px) displays, like the LG G3, also launching more recently. 
It is not yet clear if the company plans to launch a direct replacement for the impressive Lumia 1020. Nokia's other high-end handsets - the Lumia 1520 phablet, and the Lumia Icon/930 - feature 20MP cameras. 
Source: @evleaks