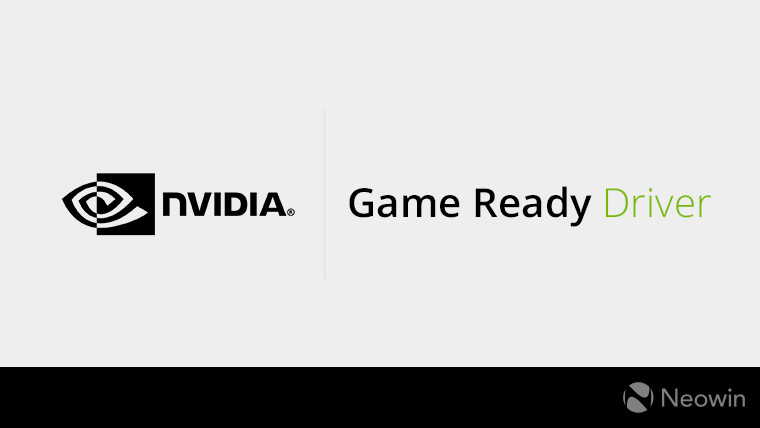 Nvidia today released a new version of its graphics card drivers, and the WHQL-certified 461.72 Game Ready driver lands touting support for the new RTX 3060 graphics card as well as the company's latest dedicated mining hardware that's dubbed CMPs (Cryptocurrency Mining Processors).
The RTX 3060 hits shops today and to discourage crypto miners from snapping stocks up, Nvidia says the gaming dedicated graphics card will reduce its Ethereum cryptocurrency mining efficiency by 50% when a mining algorithm is detected. Meanwhile, the new CMP 40HX and 30HX cards from Nvidia that this driver also provides support for are meant to fill that mining hole.
Also included in the 461.72 driver is support for the Outriders demo by People Can Fly, which kicks off today at 9AM PST. Nvidia DLSS support for both Nioh 2 and Mount & Blade II promising large FPS boosts, as well as Rainbow Six Siege Nvidia Reflex support for latency reduction purposes can be found in this driver as well.
The bug fixes that arrive with this release are as follows:
[G-SYNC][Edge of Eternity/Hitman 2]: The games experience stutter and low FPS when using hardware-accelerated GPU scheduling in windowed mode. [200685971]
[G-Sync][Vulkan Apps]: Performance drop occurs when using G-SYNC and switching from full-screen mode to windowed mode using the in-game settings. [200681477]
[The Isle]: Freestyle is not supported for the game. [3229829]
[VIndictus][GeForce Experience]: The game cannot be recorded. [2203875]
[X4: Foundations][Vulkan]: The application crashes when launched on Windows 10 (Version 1803). [3220107]
Wallpaper Engine app may crash on startup or upon resume from sleep. [3208963]
[Blu-ray][HDMI]: Flickering occurs in Blu-ray playback when played over HDMI. [3221611]
Several desktop applications flicker when Vertical Sync is set to the default "Use the 3D application setting". [3252186]
[Ampere]: Chrome/Edge may experience random TDR while browsing.[3195894]
LG CX OLED TVs (2020) are not recognized as G-SYNC Compatible displays.[3244055]
[Surround][RTX 30 series] PC may display "no signal" message when enabling NVIDIA Surround. [3230565]
[Notebook]: On some Notebooks, the 'Maximum Graphics Power' information missing in the NVIDIA Control Panel > System Information page. [200697069]
And here are the known issues to look out for:
Some desktop applications may flicker or stutter when resizing the window on some PC configurations [3252200].
[Tom Clancy's Rainbow Six Siege][Advanced Optimus]: The game may crash while launching. [3257842]
[GeForce GTX 1660 SUPER]: Random flickering may appear across the top of the monitor on some PC configurations. [3184254]
[World of Warcraft: Shadowlands]: Random flicker may occur in certain locations in the game [3206341]
[Supreme Commander/Supreme Commander 2]: The games experience low FPS. [3231218]
[Batman Arkham Knight]: The game crashes when turbulence smoke is enabled. [3202250]
[Steam VR game]: Stuttering and lagging occur upon launching a game while any GPU hardware monitoring tool is running in the background. [3152190]
[G-SYNC][NVIDIA Ampere/Turing GPU architecture]: GPU power consumption may increase in idle mode on systems using certain higher refresh-rate G-SYNC monitors. [200667566]
[YouTube]: Video playback stutters while scrolling down the YouTube page. [3129705]
[Notebook]: Some Pascal-based notebooks w/ high refresh rate displays may randomly drop to 60Hz during gameplay. [3009452]
The 461.72 WHQL Game Ready driver is now available for download straight through the GeForce Experience app or separately via the links listed below. The release notes for the driver can be seen here.
Desktop GPUs:
Download: Windows 7, 8, 8.1 | Windows 10 – Standard / DCH
Notebook GPUs:
Download: Windows 7, 8, 8.1 | Windows 10 - Standard / DCH
---
UPDATE: It seems the Windows 7, 8, 8.1 version of the new 461.72 driver is no longer available from Nvidia, with even the original links now pointing towards a generic system message. It's unclear why this version has been removed, but Nvidia graphics card users on the aforementioned operating systems can download the previous 461.40 WHQL release from here.