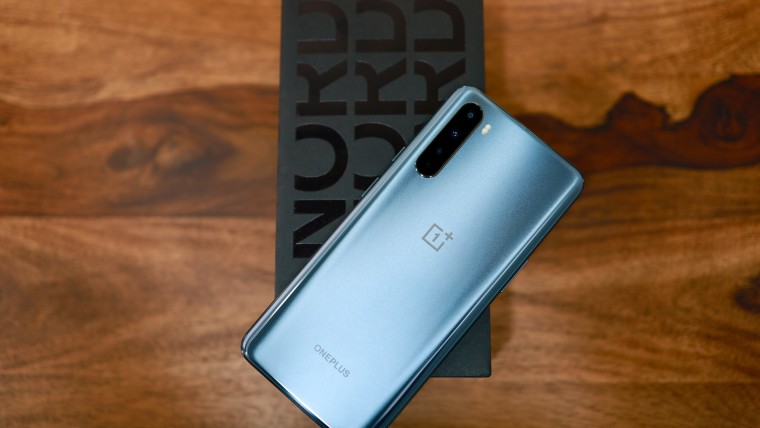 OnePlus recently launched two budget Nord handsets for the EU and U.S. markets, including the Nord N10 5G. However, it looks like the company has more such budget Nord handsets in the works. A report from Android Central has revealed the specs of another upcoming budget handset from OnePlus: the Nord SE.
Codenamed 'Ebba,' the device will feature Warp Charge 65, OnePlus' 65W fast wired charging solution that first debuted on the OnePlus 8T. The device will feature a 4,500mAh battery and will charge to full in just under 40 minutes. Other specs of the Nord SE will remain similar to the original Nord, meaning it will be powered by a Snapdragon 765G chipset, 6/8GB RAM, and 64/128GB storage. It will also feature an AMOLED display unlike the Nord N10 5G and the N100, though whether it will be a 60Hz or a 90Hz panel is unclear.
OnePlus is yet to decide the final launch date of the Nord SE, but the report claims the device will launch soon after the OnePlus 9 which is currently scheduled for a March 2021 unveiling. OnePlus will be launching the Nord SE in India and the EU, with no U.S. launch on the card for now.
It will be interesting to see how OnePlus manages to differentiate between the Nord and the Nord SE. The former is among the best mid-range smartphones available in India and has been its category's top-seller since launch.
Source: Android Central