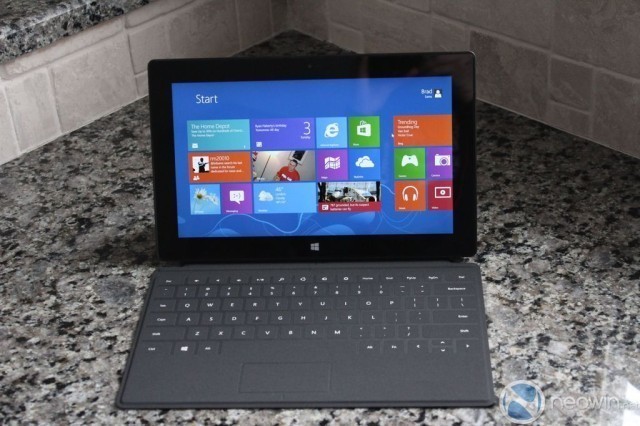 Microsoft didn't release any firmware updates for the original Surface Pro and Surface RT tablets in September, but this week the company made a surprise firmware release for the Surface Pro, outside of its normal schedule, to prepare the Windows 8 tablet for the upcoming free Windows 8.1 update.
The Surface Pro update history web page shows the tablet got some UEFI and System Aggregator firmware updates with this October release. It also got some driver updates that Microsoft claims will "enhance the Windows 8.1 update experience", although specifics were not mentioned. Finally, the firmware update adds optimization support for the upcoming Touch Cover 2 and Type Cover 2 accessories.
While Microsoft is no longer selling the original Surface Pro in retail stores, the tablet, which launched less than eight months ago, is still being sold by via authorized commercial resellers.
Apparently the original Surface RT tablet, which Microsoft is still selling in its 32 GB version for $349, won't be getting a firmware update for October.  Its own software history web page states, "In preparation for the release of Windows RT 8.1, no additional updates were released for Surface RT running Windows RT."
Source: Surface Pro website via WinBeta.org