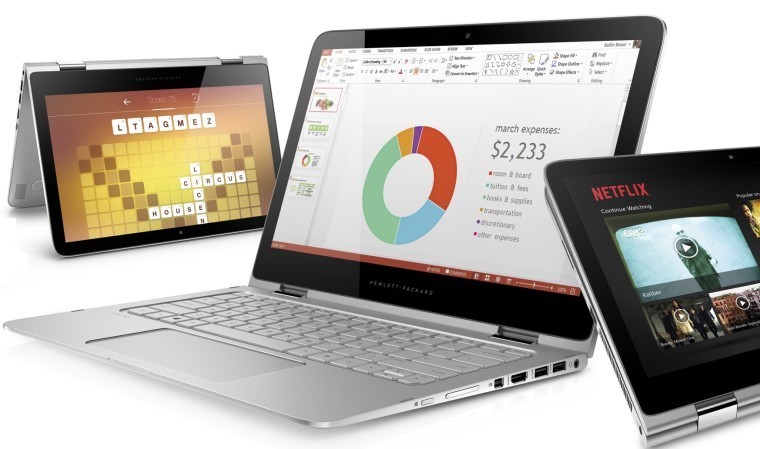 The PC industry has been struggling with declining sales for a couple of years now, and this previous quarter was no different. But there are finally signs the industry might start a recovery soon.
According to the latest preliminary data from Gartner, the second quarter of 2016 saw mixed results for the overall PC market. On the one hand the worldwide market declined by 5.2% compared to the same time last year; on the other, North America finally broke its streak and has started seeing market gains once again. Note that this report includes data on ultrabooks, desktops and notebooks but does not include Chromebooks or iPads.
According to Gartner's analysts, one of the contributing factors to this quarter's results were weakening currencies around the world thanks to increased instability. Brexit, a subject fresh in everyone's mind, has not had an impact on these numbers, though the much weaker pound and declining euro are bound to have an impact on future sales.
Unfortunately, North America was the only bright spot in the report, with the region shipping 15.2 million units during the quarter. That's a 1.4% increase over the same period in 2015, and a positive sign for next quarter's results as well.
Meanwhile Europe (-4.3%), Middle East, Africa as well as Latin America, and Asia (-6.3%) all saw declining sales. The biggest drop came in South America with the region seeing as much as a 20% decline compared to the same period last year. Political and economic instability are being blamed for this sharp drop.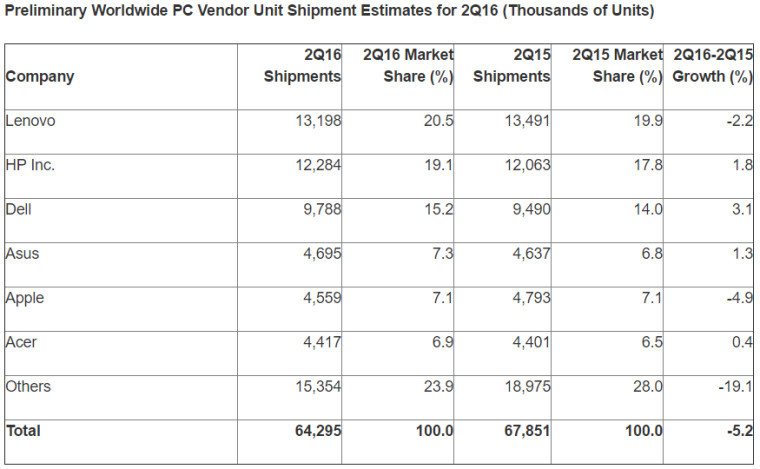 In terms of companies, Lenovo continue to be the number one PC vendor, with shipments totaling 13.2 million units worldwide. Coming in second place is HP, which saw modest gains over the second quarter of the year and gained on its Chinese competitor. Dell came in third, seeing healthy growth while Asus, Apple and Acer are battling out for the fourth place. The iPhone maker saw a sharp drop in Macbook and Mac sales though.
There's hope that the market will redress itself in the third quarter of the year, with extra purchasing power from the public sector in North America. The Windows 10 Anniversary Update, coupled with the expiration of the free Windows 10 update offer, are also expected to push the market, especially in the business sector.
Overall, though the market did better than expected, it's clear that it has still not hit bottom just yet, and it will be a hard sell for PC vendors and manufacturers for the rest of the year as the world is engulfed in economic turmoil.