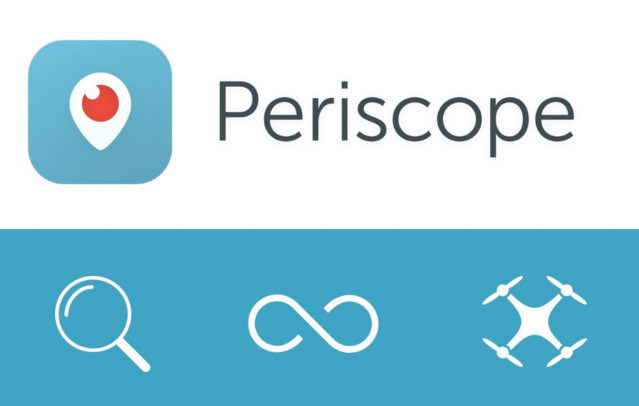 Its been over a year since the release of Periscope and while the live broadcasting app has gained a lot of traction, it was still missing a lot of essential features that could make the platform more compelling.
It looks like Periscope will be adding some new features in the coming weeks that could boost users and interactions through the app. First and foremost, it will be adding the ability to search for broadcast by title or topic. When starting a broadcast, users will have ability to choose a relevant hashtag, or adding a hashtag to their broadcast title.
Periscope will also begin offering support for DJI Phantom drones. Users will be able to tether their iPhone and supported DJI drone for a new broadcasting experience. Users will even be able to "Sketch" during the broadcasts to highlight important locations in the frame. You can see an example of this in the small clip above.
Lastly, Periscope will now allow users to save their broadcast beyond the standard 24 hours. This will not be a hard requirement and users will still have the option to manually delete broadcasts or have them automatically delete after 24 hours.
Periscope has not set a firm date for the update, only stating that the new features will arrive in the coming weeks.
Source: Periscope