Are you ready for the next step in mobile devices? Qualcomm think so, and that's why it has revealed a new processor, the Snapdragon 805, that adds support for 4K displays.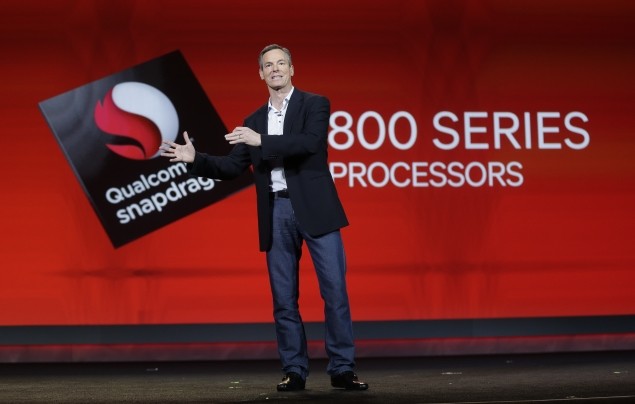 Qualcomm CEO Paul Jacobs at CES 2013
Aimed at mobile devices and 4K UltraHD TVs, the chip has been designed to deliver "the highest-quality mobile video imaging and graphics experiences." It's also Qualcomm's highest performing chip thus far.
That's not all that's been shown off. The Gobi 9x35 is Qualcomm's fourth generation, 4G LTE modem, as well as offering 3G and other wireless technologies. The final reveal is of the WTR3925, a new RF transceiver chip. According to Qualcomm, both these chips offer "significant improvements in performance, power consumption, and printed circuit board area requirements." Through a press release, Murthy Renduchintala, executive vice president of Qualcomm Technologies has said:
Using a smartphone or tablet powered by Snapdragon 805 processor is like having an UltraHD home theater in your pocket, with 4K video, imaging, and graphics, all built for mobile. Coupled with our industry leading Gobi LTE modems and RF transceivers, streaming and watching content at 4K resolution will finally be possible.
While these are good, but expected, strides forward in the ability to view 4K video on devices like mobile phones and tablets, what is yet to be seen is how these devices battery life will cope playing a video at 4K resolution, even with the power saving 4G and RF transceiver being used in tandem.
While it's already been said that these chips could be used in 4K UltraHD TVs, the focus on the mobile market won't be ignored. But do we really need such high resolutions on say, a 5 inch smart phone screen?
Source: cnet | Image courtesy of TalkAndroid