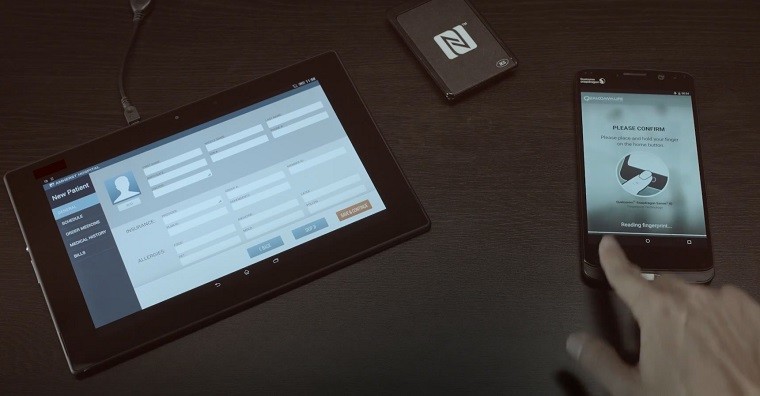 The new Snapdragon 810 processors are just beginning to show up in devices like the HTC One M9, but that hasn't stopped Qualcomm from teasing their next iterations of chips, expected towards the end of the year.
Qualcomm started to talk about their upcoming Snapdragon 820 chip at Mobile Work Congress and although the company didn't elaborate, it did give us some enticing hints. For example, we know that the Snapdragon 820 will be built using the FinFET process which allows for multi-gate transistors, similar to Intel's tri-gate "3D" fabrication method.
Secondly, we know that the Snapdragon 820 will be a 64-bit processor, which might be based on Qualcomm's own Kryo design instead of ARM's.
The chip manufacturer also teased some upcoming technology such as Sense ID, which allows fingerprints to be read directly through a touchscreen digitizer, and also teased the Zeroth cognitive computing platform. Zeroth is the company's self-learning computing project. It could, in theory, allow a form of AI to be permanently present and helping on your device.
The Snapdragon 820 is expected to support all of these features, but of course they'll also need OEM support so don't expect the features to show up everywhere just yet. The 820 SoC is expected to begin sampling some time towards the end of the year and show up in more devices next year, so keep an eye out for it at MWC 2016.