Slack has been a great tool for intra-organization communication through the way of channels. The company has envisioned to reduce reliance on email by "shifting internal communication out of inboxes". Today, the company is taking the capabilities of the service further and is introducing Slack Connect.
Connect aims to let customers easily connect with other organizations and third parties such as "external partners, clients, vendors, and others" via Slack. Currently, the new feature supports up to 20 organizations in a channel, with more planned for later. It builds on the shared channels feature. The app maker boasts that the new abilities will provide a "secure communications environment" for working with partners and that the feature could replace email in business collaboration.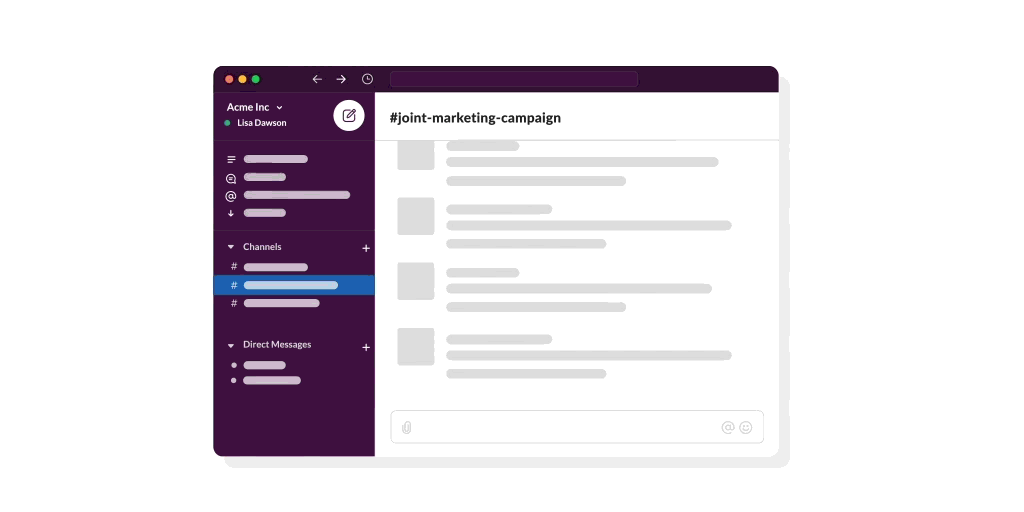 Slack says that Connect has been in the making for the past four years. The company developed the feature along with customers. Tamar Yehoshua, chief product officer at the company adds that they have "used Slack Connect to build Slack Connect with (their) customers" to gather feedback on the product.
As for security, the service conforms to all "enterprise-grade security features and compliance standards". Organizations' admins can monitor and control the data and access policies for users. The company also provides 'Enterprise Key Management' via Amazon Web Services (AWS), which it will be bringing to Connect later in the Summer. Another advantage that the tool has over email is the lack of spam or phishing since teams receive messages only from verified users in channels.
Connect will also bring benefits to scheduling meetings, as the service will get Outlook and Google Calendar integrations. Users can let the tool scan for others' calendars and suggest available meeting slots, the company says. Other use cases that it highlights is that historical files and documents will be visible for vendors when they are added to a channel, negating the need to email files separately.
As a part of the pilot, the new capabilities have been used by customers for the following workflows:
Slack Connect is available now for paid customers. The new feature brings interesting new capabilities to the app and improves usability for organizations that rely on communications with multiple parties. It will be interesting to see how competitors like Teams respond to the feature.