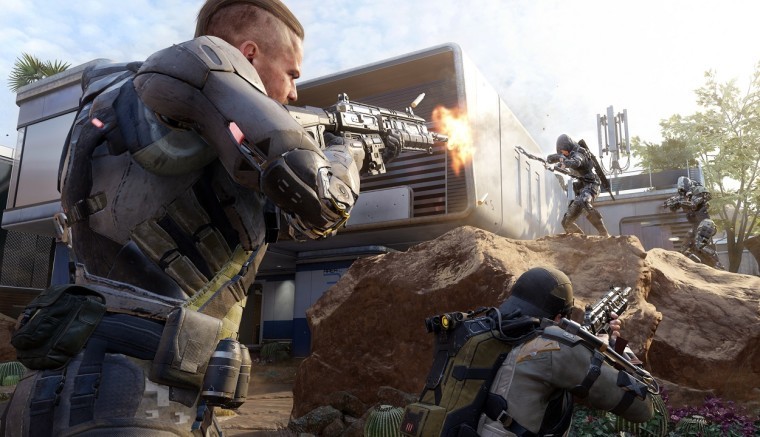 Microsoft is trying to convince government regulators to approve its proposed $69 billion acquisition of Activision Blizzard for its Xbox gaming division. Sony would not want that kind of deal to happen as it fears Microsoft could make games like the Call of Duty franchise an Xbox exclusive. However, in newly revealed documents sent to the UK's Competition and Markets Authority (CMA) (via The Verge), Sony has some rather "out there" ideas of how Microsoft could cripple the Call of Duty games for future PlayStation releases.
Sony told the CMA:
Microsoft might release a PlayStation version of Call of Duty where bugs and errors emerge only on the game's final level or after later updates. Even if such degradations could be swiftly detected, any remedy would likely come too late, by which time the gaming community would have lost confidence in PlayStation as a go-to venue to play Call of Duty. Indeed, as Modern Warfare II attests, Call of Duty is most often purchased in just the first few weeks of release. If it became known that the game's performance on PlayStation was worse than on Xbox, Call of Duty gamers could decide to switch to Xbox, for fear of playing their favourite game at a second-class or less competitive venue.
Obviously, this sounds like a highly extreme, and also unlikely, scenario. Indeed, it's more likely that if Microsoft did put in deliberate bugs in a PlayStation Call of Duty entry, gamers would blame Microsoft rather than Sony.
Microsoft has already said it will offer Sony a 10-year agreement that will keep Call of Duty games on PlayStation consoles and they would include feature parity with the Xbox versions. It has already made a similar agreement with Nintendo, and has also pledged to give NVIDIA's GeForce Now streaming game service access to Microsoft games, including Call of Duty. The CMA is continuing its investigation into the Microsoft acquisition of Activision Blizzard, and is expected to make a final decision by April 26.