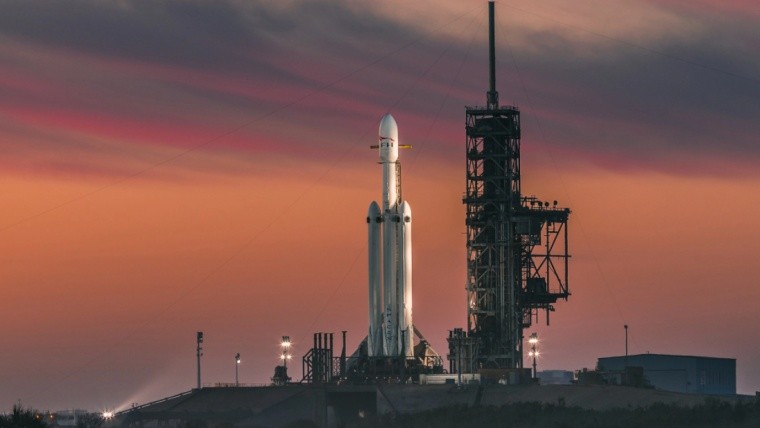 Elon Musk's SpaceX has bagged another contract from NASA. The private space exploration company has been awarded approximately $178 million to fly the upcoming Europa Clipper mission on its Falcon Heavy rocket. That's significantly cost effective compared to NASA's in-house Space Launch System (SLS) that burns around $2 billion per launch. The Europa Clipper mission is expected to take off in 2024 from Kennedy Space Center in Florida.
Europa is one of the most fascinating heavenly bodies in our solar system. The Jovian moon has been on the radar of astronomers due to the vast ocean underneath its icy shell. It is one of the most likely places in our solar system to harbor life as we know it. Hence, NASA has been planning the Europa Clipper mission to closely study this Jovian moon and scout for possible landing sites for future lander missions.
The Europa Clipper spacecraft will be equipped with several instruments to study if this icy moon harbors conditions suitable for life. The reconnaissance mission will focus on capturing high-resolution images of Europa's surface and detect signs of geological activity. The onboard spectrography sensors will try to determine the moon's composition. NASA also hopes to measure the thickness of Europa's icy shell and the depth and salinity of the sub-surface ocean.


Based on current data, Europa's ice shell probably has a depth of 10 to 15 miles. Below that lies an ocean with depths of whopping 40 to 100 miles. To put things in perspective, although Europa's diameter is only one-fourth to that of Earth, it may hold twice as much water compared to our home planet.
In addition to this latest contract, SpaceX recently won a $2.9 billion contract from NASA to build a lunar lander. However, it has been put on hold after Jeff Bezos' Blue Origin filed a complaint with the Government Accountability Office (GOA) over NASA's favorable treatment to SpaceX among other things.