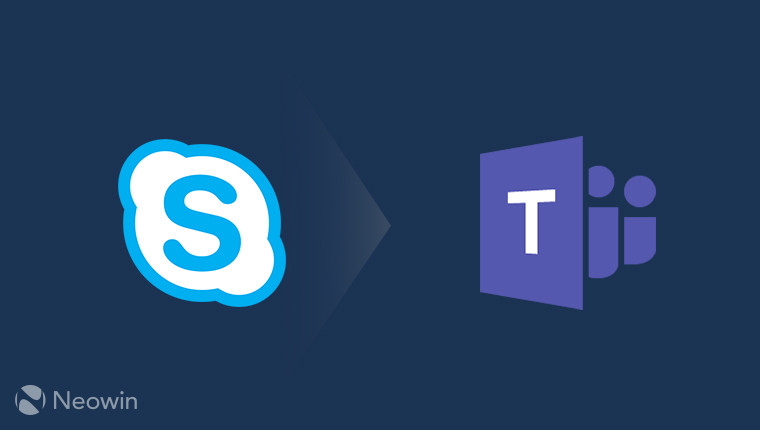 Last month, at its Ignite conference, Microsoft announced that it would be replacing Skype for Business with its Slack competitor, Microsoft Teams. Now, new information has come out regarding the migration process from the former to the latter, as well as a rough time frame for certain phases of the process.
According to Mary Jo Foley of All About Microsoft, by the end of the second calendar quarter of next year, Teams will be getting screen sharing during chat and federation between companies, on top of its existing "private, persistent and group chat capabilities." Around the same time, the Redmond giant plans to add Skype Room Systems support and cloud video interoperability, thus allowing third-party meeting room devices to plug into Team meetings.
Last but not least, Teams' existing calling capabilities will be extended with support for telco voice lines, which will allow you to activate calling servers in Office 365. Additionally, to complete the feature set of its Office 365 E5 plan, Cloud PBX , PSTN Conferencing, and PSTN Calling - renamed to Phone System, Audio Conferencing, and Calling Plan, respectively - would also make their way to Teams. Specifically, Calling Plan is coming by the end of Q4 2017, with Audio Conferencing sitting in preview as of now, with now further information on availability.
For those interested, Microsoft has put together quite a comprehensive rundown of Teams features and how you can plan the transition from Skype for Business.
It is as of yet unclear how things like Virtual Health Templates, announced back in February, will translate to Microsoft's "chat-based workspace". Moreover, the timing of all this is rather strange, as the next version of Skype for Business Server is expected in the second half of 2018.
Source: All About Microsoft (ZDNet)