Earlier this week, Instagram announced an all-new redesign of its apps. The updates came immediately for iOS and Android, but the Facebook-owned social network was promised to be updated for Windows 10 Mobile later that week.
Pushing it to the last minute, the firm kept its word. The update is available for Windows 10 users right now.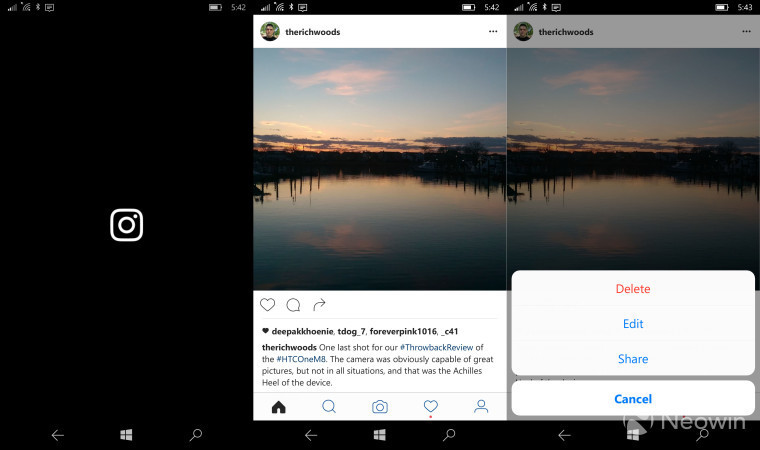 Here are the official version notes:
We have a new look! Our updated icon stays true to the camera and rainbow. The simpler design puts more focus on your photos and videos without changing how you navigate the app.
If you're wondering about that new updated icon, they clearly had the Android and iOS apps in mind when they said it stays true to the rainbow. Over on the Windows side, we got a transparent tile with a white outline of a logo.
Interestingly enough, the Instagram app only hit the Store in beta form just over two months ago. Unlike the Windows Phone 8.1 app, it actually made its way out of beta, but that was only about two and a half weeks ago. A major update so soon is unprecedented for the platform.
The app is an iOS port; however, it doesn't use Microsoft's Project Islandwood, instead using Facebook's own Osmeta tools.
Instagram version 8.0.0.0 is available right now from the Windows Store. You can grab it right here.