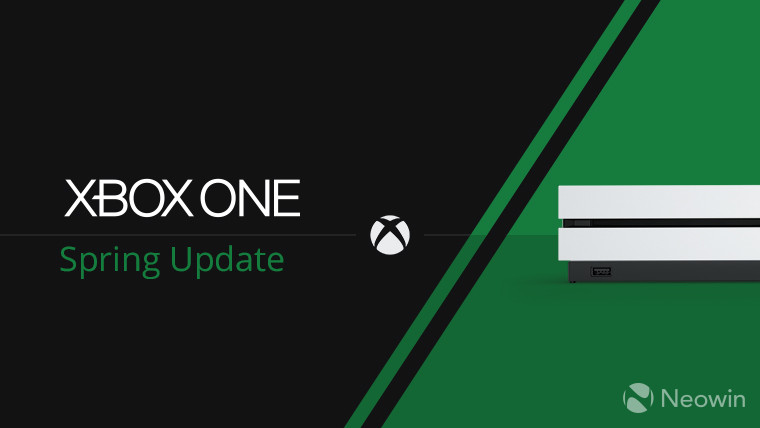 Microsoft announced today that the Xbox One April update is rolling out beginning today. It's also known as version 1804, and has been in testing with Xbox Insiders since March 1. This is the big Redstone 4 update, which aligns with the semi-annual Windows 10 feature update. In other words, there are quite a few new features.
One of them is better support for monitors. Both the Xbox One X and the One S now support screens with a 1440p resolution, although only the One X will play games natively at 1440p. There's also support for variable refresh rates, as seen on AMD Radeon FreeSync and FreeSync 2 monitors.
Of course, it wouldn't be an Xbox console update if there weren't new Mixer features. There's a new Share Controller feature, which will allow streamers to turn over control of their game to someone watching the stream. Also, Mixer won't end your stream anymore when you switch games or go to the Dashboard. Instead, the stream will be paused and those watching will see an animation.
Users now get the option to share their clips via Twitter as well. To follow clips, you can look for the #XboxShare hashtag.
Light and dark themes were introduced with the last update, but you'll now be able to set it so that it adjusts based on the time of day. You can set times manually, or you can set it so that it automatically changes at sunset and sunrise.
Another big improvement is that you can now adjust the balance of background music on the console against game volume. You can do this from right within the Guide. By navigating to the app that's playing the background music, you can press A to open a flyout that will let you adjust it.
You'll also notice that there are some new sounds across the UI. When navigating the Dashboard, the sound effects have been refreshed to support spatial audio.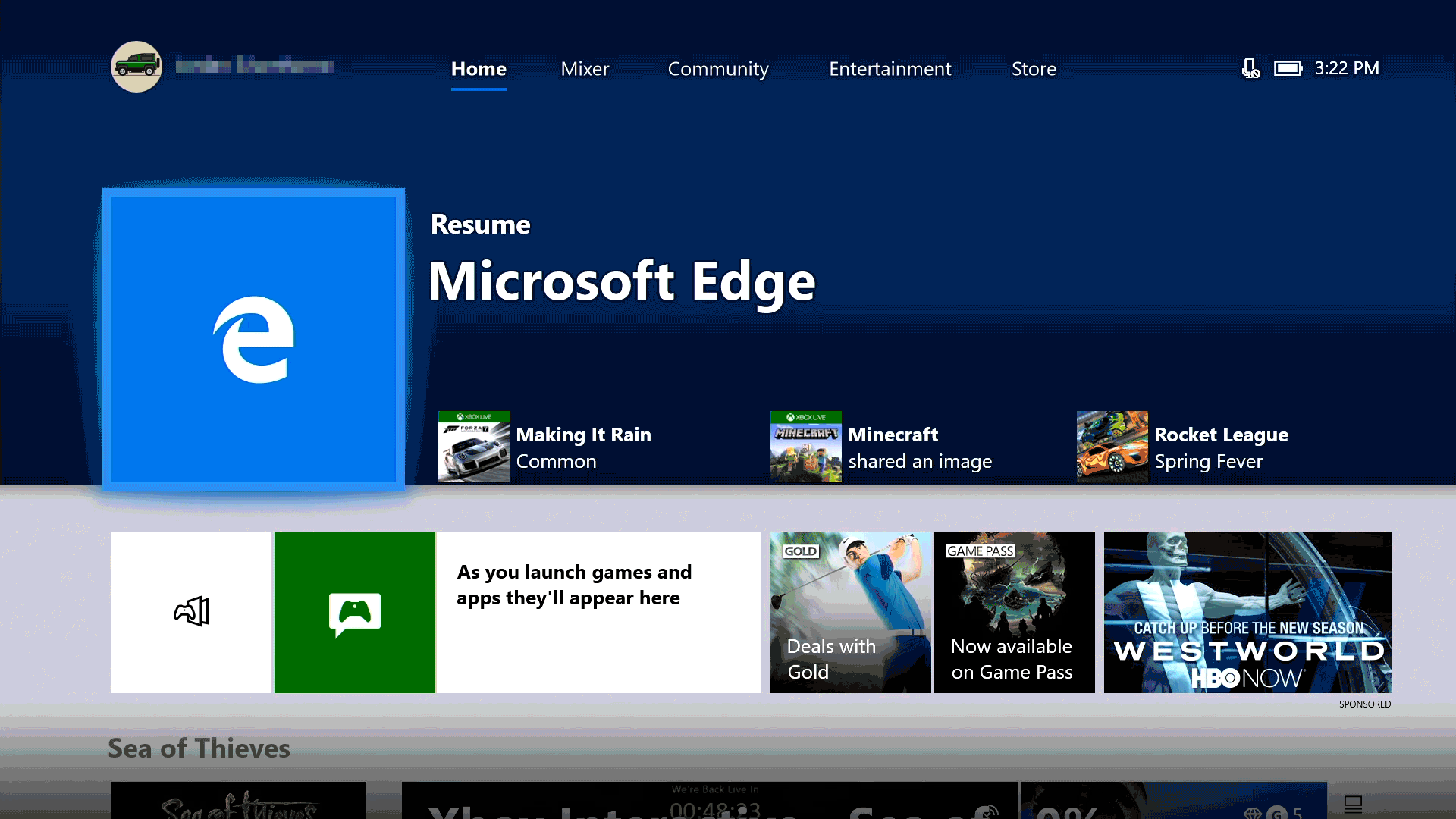 The Edge browser has been updated with a new design, to give it a "more modern look and feel." You can now use it to download images, videos, and music directly from the console.
Finally, you can now find community tournaments within Game Hubs. You'll also no longer need to be the administrator of a Club to create new tournaments. Club feeds also now have filters to show you what's new, what's hot, and top posts.
The Xbox One April update is available now, and it will roll out over the coming days. If you're an Insider on the Alpha ring, you're already seeing builds for version 1805, which includes new features like support for 120Hz displays.