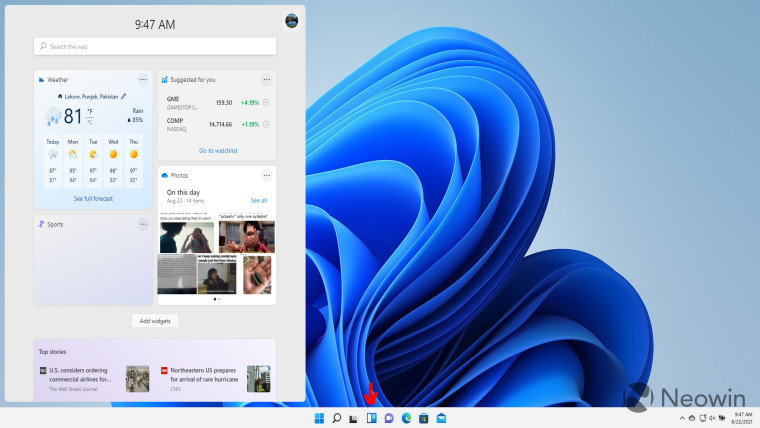 Back in June last year, just a few days before Microsoft made the official Windows 11 announcement, whispers and murmurs of third-party widgets began to surface. Back then, it was rumored that the feature would be introduced in a future Windows 11 build with only first-party widgets support planned initially.
Today, Twitter user and prolific Windows leakster, FireCube, has uncovered purported evidence that suggests the reports back then could indeed be true. The leak, in the form of screenshots, suggests that third-party widgets support could soon be coming to a Windows 11 build near you.
The leaked images show information related to the publishing of widgets on Microsoft Store as recommended by Microsoft for greater discoverability on both the Store as well as on the Widget Board.
There are some details related to the registration of packaged and unpackaged apps, as well as support for web-based widgets. The image also says "more to come later" hinting that there could be more ways to add widgets in a future release.
It looks like Adaptive Cards would be used to help in the integration of these upcoming third-party widgets inside Windows 11.
The leaked image above also lists some of the benefits of using Adaptive Cards to build third-party widgets.
Source and images: FireCube (Twitter)