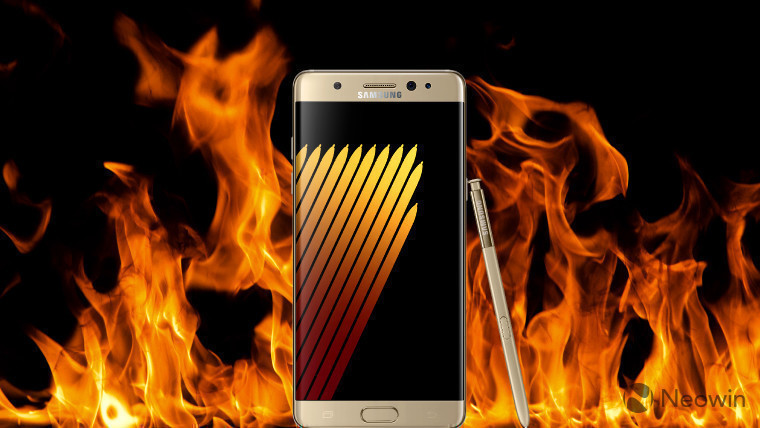 Earlier this week, Samsung permanently ended production of its troubled flagship, the Galaxy Note7. After a recall last month, following a series of incidents in which the handset's battery caught fire, Samsung attempted to draw a line under those problems when it sent out replacement devices, and resumed sales of the device with new 'safe' stock.
But soon after sales restarted, some users began complaining that their replacement handsets were overheating, and there were even reports of those devices exploding too. Samsung insisted that such incidents were isolated cases, but after a Southwest Airlines jet had to be evacuated when a replacement Galaxy Note7 caught fire onboard, the company faced growing pressure to stop all sales. Even after that, it emerged that Samsung was trying to keep incidents affecting replacement units quiet, rather than alerting the public to possible safety issues.
Since then, the company has finally terminated sales of the Galaxy Note7, and urged owners of the device - both the original batch and replacements - to switch them off and return them to the company without delay. That advice was echoed by the US Consumer Product Safety Commission (CPSC) today, as it formally documented the final recall for Samsung's fiery flagship:
This recall involves all Samsung Galaxy Note7 smartphones. The recalled devices have a 5.7 inch screen and were sold in the following colors: black onyx, blue coral, gold platinum and silver titanium with a matching stylus. Samsung is printed on the top front of the phone and Galaxy Note7 is printed on the back of the phone. This recall involves all Galaxy Note7 devices received as replacements as part of the previous Galaxy Note7 recall on September 15, 2016 and any Galaxy Note 7 with a green battery icon, regardless of date purchased or IMEI.

[...]

Consumers should immediately stop using and power down all Galaxy Note7 devices, including Note7 devices received as replacements in the previous recall.
All 1.9 million Galaxy Note7 handsets sold in the US have been recalled, including the original 1 million units that were recalled last month, and all those purchased since sales resumed in recent weeks.
The CPSC said that there have been 96 incidents involving the Galaxy Note7 in the US alone, including 23 reports since the original recall in September. Among those incidents were 13 in which people suffered burns, and 47 in which property was damaged.
Samsung has said that it will "dispose of" every single Galaxy Note7 handset, rather than attempting to repair or refurbish them.