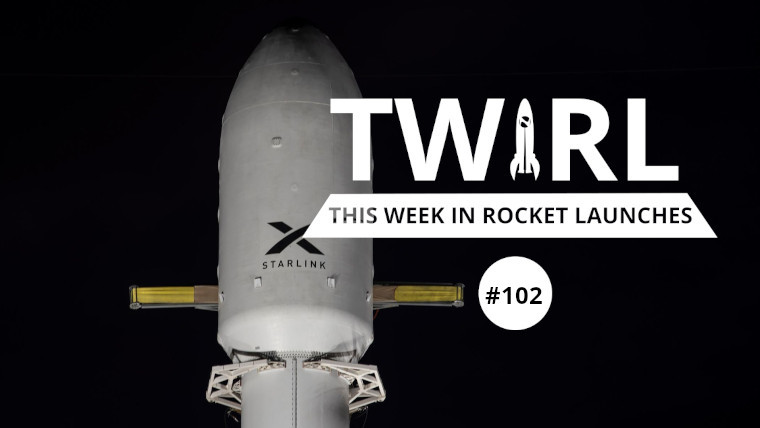 This week SpaceX will launch some Starlink satellites and the Amazonas Nexus communications satellite for Hispasat. Russia is also planning the launch of its Elektro-L weather satellite, which it has had to delay a number of times since 2019.
Tuesday, January 31
The first mission next week is the launch of a SpaceX Falcon 9 carrying 54 Starlink satellites. Like last time, these are new "Mini" satellites equipped with anti-reflective coatings to make them less of a nuisance to astronomers. The mission will take off at 8:27 a.m. UTC from Florida. If you want to tune into the coverage, just head to SpaceX's website at launch time.
Sunday, February 5
The first launch on Sunday will come from SpaceX. It'll launch a Falcon 9 carrying the Amazonas Nexus communications satellite for Hispasat. The satellite will apparently operate for about 15 years providing service over the Americas and the North Atlantic air corridors. Similar to SpaceX's launch earlier in the week, this mission should also be available to stream, however, no launch time has yet been provided.
The second launch of the day will come from Russia. Roscosmos, the country's space agency, will launch a Proton M rocket carrying the fourth Elektro-L weather satellite, which will be placed in a geostationary orbit. This mission has been delayed a number of times going back to 2019. The mission will launch at 9:12 a.m. UTC but it's unclear if there'll be a live stream.
Recap
The first launch last week was Rocket Lab's Electron rocket carrying three satellites for HawkEye 360. The mission was dubbed "Virginia is for Launch Lovers" and took off from NASA's Wallops Flight Facility.
Next up, we saw the launch of a Mitsubishi H-IIA rocket carrying the IGS Radar-7 satellite from Japan. We don't usually see this rocket launch that much so it's an interesting watch.
Finally, SpaceX launched a Falcon 9 carrying the Starlink 69 mission to orbit. It launched from the Cape Canaveral Space Force Station in Florida.
That's all for this week, TWIRL coverage will resume in late February.