Weekend PC Game Deals is where the hottest gaming deals are amassed into an easy to follow format, every week, from all over the internet. So kick back, relax, and hold on to your wallets.
Another freebie is now available to grab through the Epic Games Store, with the new store offering up the point-and-click adventure title Thimbleweed Park for free.
The game is by the architects behind classic LucasArts hits such as The Secret of Monkey Island and Maniac Mansion. Set in the bizarre town of Thimbleweed Park, the game puts you in charge of five odd characters to solve this retro-inspired mystery.
You can grab your copy of Thimbleweed Park through the Epic Games Store right now. Following the typical two-week run, this promotion will come to an end on March 7. The next game in Epic's freebie list is Slime Rancher, which takes over the current promotion once it expires.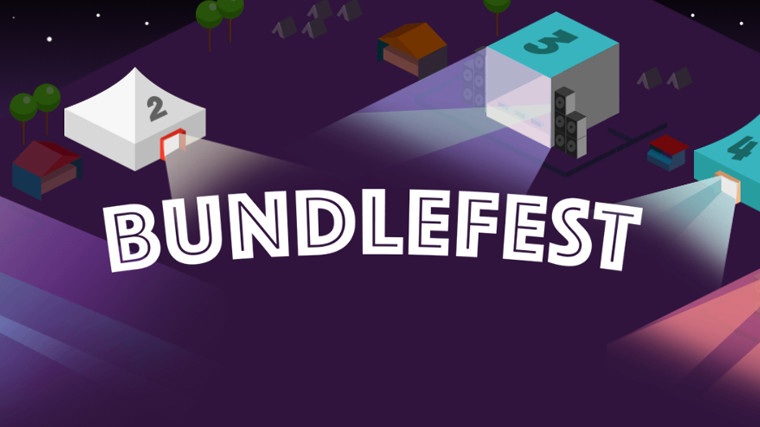 Meanwhile, Fanatical has kicked off another BundleFest, offering up various collections of games at rather cheap price points.
The two-tiered $4.99 Colossus Bundle, for instance, carries S.T.A.L.K.E.R.: Clear Sky, Sniper: Ghost Warrior Trilogy, Epistory, Warhammer: End Times - Vermintide, Invisigun Heroes and six more games. If you're a LEGO games fan, you can make your own custom bundle over here, which lets you pick three games from a large selection for $11.99.
There's also the $1 FPS Legends Bundle, carrying four games that include Insurgency and Enemy Front, as well as separate Worms, Leisure Suit Larry, and Team17 bundles, among many more. See here to peruse the entire bundle selection.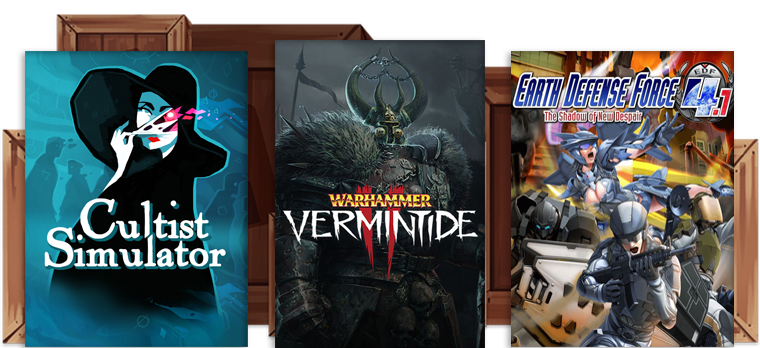 Before stopping our bundle talk, remember that this is the final week you have to make a purchasing decision on the current Humble Monthly Bundle.
As its early unlocks arrive the cooperative action game Warhammer: Vermintide 2 - Collector's Edition, the card-based rogue-like sim Cultist Simulator, and the third-person shooter Earth Defense Force 4.1.
The bundle will come to an end and reveal its full contents, which will add up to $136.79 according to Humble, next week on March 1. Subscribing to the bundle costs $12 a month, which also gives you additional perks such as a 10% discount on the Humble Store plus access to a selection of DRM-free games on the Humble Trove.
Free Events
Its another pretty good week for those wanting to try out new games from outside their library.
Trials Rising, Ubisoft's upcoming 2.5D racing title, is currently having an open beta in the lead up to its launch. The open beta lasts until February 24, offering you single-player, multiplayer, and co-op modes to try out in various kooky platforming tracks.
Meanwhile, the turn-based tactics game BattleTech is having a free weekend, letting you have a go at warring with squads of fully customizable mechs. You have plenty of time to see if the campaign or multiplayer modes are is for you during the weekend's free-to-play phase.
TerraTech and Boundless are two more games that are having free weekend promotions. Both are sandbox games with an emphasis on building, but the former is an adventure title while the latter is an MMO.
And lastly, the indie competitive 3v3 game Aftercharge is also free to play this weekend. In this new objective-based title, the defending team is invincible while the attacking team is invisible. Cross-play with Xbox One players is also enabled.
Big Deals
The big deals section today is rather well covered by Square Enix games, as the publisher has decided to put up almost its entire catalog on sale through Steam. Here are the big deals we have found for you this weekend from various digital stores:
DRM-free Goodness
It's the GOG store's turn to celebrate the Year of the Pig. The DRM-free store has kicked off its Lantern Festival Sale and you can find our highlights from it down below.
Keep in mind that availability and pricing for some deals may vary depending on the region you're in.
---
And that is it for our pick of this weekend's PC game deals folks, and hopefully, some of you have enough self-restraint not to break your bank accounts adding new games to your growing backlogs. Of course, there is an enormous amount of other deals ready and waiting all over the internet if you comb through it hard enough, so keep your eyes open for those, and have a wonderful weekend.
Update: Fixed the two Halo links.