Weekend PC Game Deals is where the hottest gaming deals from all over the internet are gathered into one place, every week, for your consumption. So kick back, relax, and hold on to your wallets.
After almost two months without a traditional games bundle, Humble Bundle finally came out with the CI Games bundle this week. The pack is split into three tiers, offering six games in total by the Polish developer.
You can grab Sniper: Ghost Warrior Gold Edition, Chronicles of Mystery: The Scorpio Ritual, and Combat Wings: Battle of Britain by just forking over $1.
Opting for the pay more than the average tier will set you back around $8, and net you Lords of the Fallen - Game of the Year Edition, Sniper: Ghost Warrior 2 Collector's Edition, and the World Hunter Pack DLC for it.
The final tier has a price tag of $15 and it arrives with a copy of Sniper Ghost Warrior 3 and the game's Multiplayer Map Pack. You will also gain $2 worth of Humble Wallet credit if you're a subscriber to the Humble Monthly Bundle, which happens to offer three early unlock games this month.
Free Events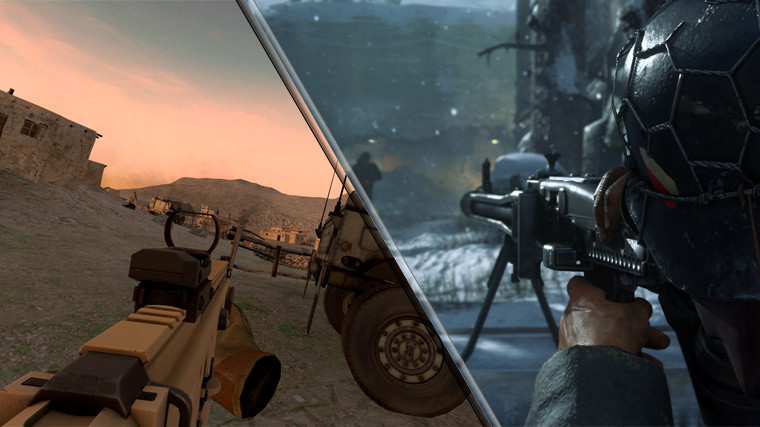 Call of Duty: WWII doesn't need any introductions, and for those who've been wanting to try the game's multiplayer portion out can do so this weekend for free via Steam. The single-player campaign and the cooperative zombie modes are locked out from this promotion.
---
Meanwhile, if you're a virtual reality headset owner, the free weekend for Onward that's going on Steam right now could be right up your alley. The game is a military simulator where ten players can go head to head or team up for some cooperative action. Communication is key, however.
Big Deals
The Green Man Gaming store kicked off its own summer sale earlier this week, and the promotion even comes equipped with flash deals that refresh every 12 hours. So have a peek at the store if you want to find out what games are going through these quick and heavy discount periods.
DRM-free Goodness
Now, with all those DRM-filled games out of the way, let's have a look at the long line of DRM-free deals that are on offer at the GOG store this weekend.
Do keep in mind that availability and pricing for some deals could vary depending on the region.
---
And that is it for our pick of this weekend's PC game deals folks, and hopefully, some of you have enough self-restraint not to break the bank adding new games to your ever-growing backlogs. Of course, there is an enormous amount of other deals ready and waiting all over the interwebs if you comb through it hard enough, so keep your eyes open for those, and have a great weekend.