Weekend PC Game Deals is where the hottest gaming deals from all over the internet are gathered into one place, every week, for your consumption. So kick back, relax, and hold on to your wallets.
Another month has gone by and Humble has refreshed its Monthly Bundle to mark the occasion, bringing two new early unlock games for you to consider, both massive hits in their respective genres.
This time, you can immediately grab the rogue-like card game Slay the Spire and the tactical military FPS Squad for putting down the usual $12. Humble will be unveiling the bundle's remaining games and delivering them on September 6 to all subscribers.
Humble also introduced a Crusader Kings II bundle this week, which offers you the grand strategy title's base game as well as all of its major expansion packs. There are three tiers to this bundle, starting at $1 - which heralds the base game - and going up to $15 for the full collection.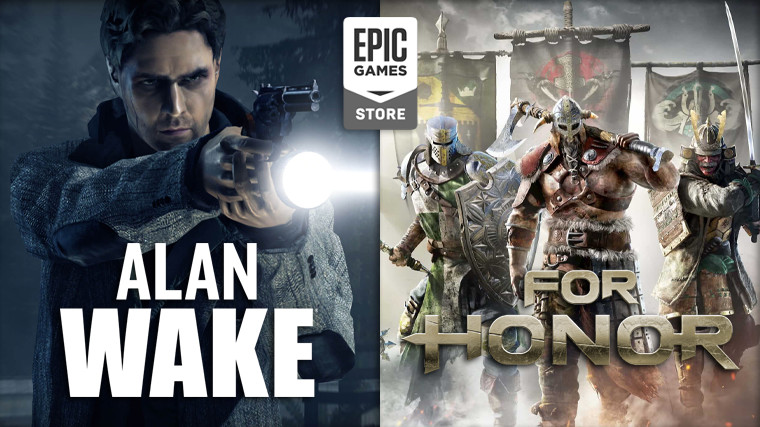 Meanwhile, Epic is back with another double giveaway this week, offering Alan Wake and For Honor for those willing to pick up its launcher.
Remedy Entertainment's Alan Wake is an atmospheric action title that puts you in the shoes of a novelist who's creations are coming to life in the creepy town of Bright Falls, where light is your best friend. For Honor is Ubisoft's hero-based medieval fighting game. Note that this is the Standard Edition, offering you more fighters and less grind than the Starter Edition that's been free before.
You have until August 9 to add these two games to your library, and the next freebie entering the ring, on August 8, is the puzzle game GNOG.
Free Events
Evo 2019 is going on this weekend, and a whole host of fighting game developers are celebrating by letting anyone try their games for the duration of the event. Here are all the titles you can play for free now through Steam:
Note that while almost all of these games are only free-to-play just for this weekend, Street Fighter V will keep its free status active until August 11.
Big Deals
If haven't already noticed, this is an especially good weekend for fighting game fans, and sales also reflect this. GreenManGaming's summer sale is finally winding down, but there is a new discount code available, SUMMER12, that will reduce prices of already on sale games by 12%.
Check out our big deals list down below for highlights from everything:
DRM-free Goodness
Now, with all those out of the way, let's have a look at some of the DRM-free deals that are on offer this weekend.
Keep in mind that availability and pricing for some deals could vary depending on the region.
---
And that is it for our pick of this weekend's PC game deals folks, and hopefully, some of you have enough self-restraint not to break your bank accounts adding new games to your growing backlogs. Of course, there is an enormous amount of other deals ready and waiting all over the internet if you comb through it hard enough, so keep your eyes open for those, and have a great weekend.