Weekend PC Game Deals is where the hottest gaming deals from all over the internet are gathered into one place, every week, for your consumption. So kick back, relax, and hold on to your wallets.
This week we have another double giveaway to attend to, with new freebies popping up on Steam and Epic Games Store.
On Epic's giveaway schedule this week is Torchlight, the Runic Games-developed Diablo-clone from 2009. The game is free to claim until July 18, which is when Limbo will take its place as the newest freebie. As usual, you will need an Epic account and its launcher to play the game.
Then we move on to the Age of Wonders III giveaway on Steam. If you already didn't have the game from a previous Humble giveaway, you can now grab the full base game of the fantasy 4X strategy title for free. This promotion will be running until July 15, which is coming in to promote the upcoming Paradox Interactive published sequel, Planetfall.
Free Events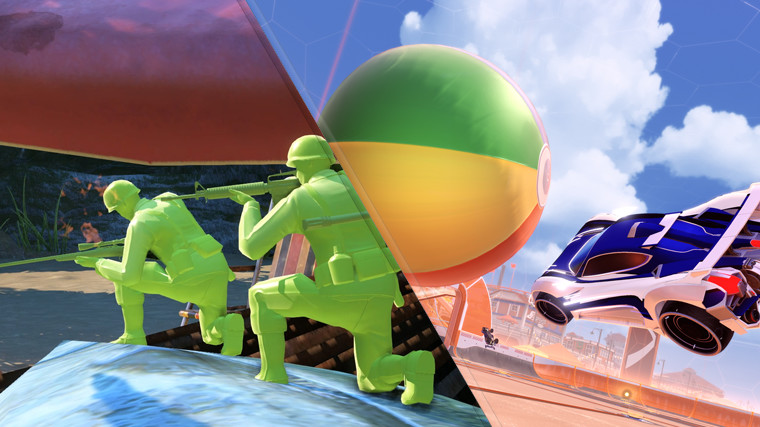 With the Steam Summer Sale now being ancient history, free events have woken from their slumber. This weekend has four games for you to try out for free.
The popular rocket-powered vehicular football game Rocket League has gone free-to-play just for this weekend celebrating its fourth birthday. Meanwhile, the hardcore military shooter Rising Storm 2: Vietnam is having a free promotion until July 16. This time, in addition to the usual base modes, you can also try out the new Green Army Men mode to fight as toy soldiers.
There are also free weekends happening for Sparc and Planetoid Pioneers Online, with the former being a full-body VR sports game, while the latter is a newly released physics-based 2D action game featuring a variety of modes.
Big Deals
After mostly backing off from competing with Steam during its summer sales, other stores have now begun to spin up promotions of their own, Moreover, if you're a Humble Monthly subscriber, the store discount has now been increased to 20%, but there are some exceptions.
And finally, here's what we've gathered for you today as part of our Big Deals list:
DRM-free Goodness
Following last week's sales focusing on U.S. and Canada-made games, this week, the GOG store has put up DRM-free games made by French studios on sale. See the highlights list below for those and some other discounts:
Keep in mind that availability and pricing for some deals may vary depending on the region you're in.
---
And that is it for our pick of this weekend's PC game deals folks, and hopefully, some of you have enough self-restraint not to break your bank accounts adding new games to your growing backlogs. Of course, there is an enormous amount of other deals ready and waiting all over the internet if you comb through it hard enough, so keep your eyes open for those, and see you next week.