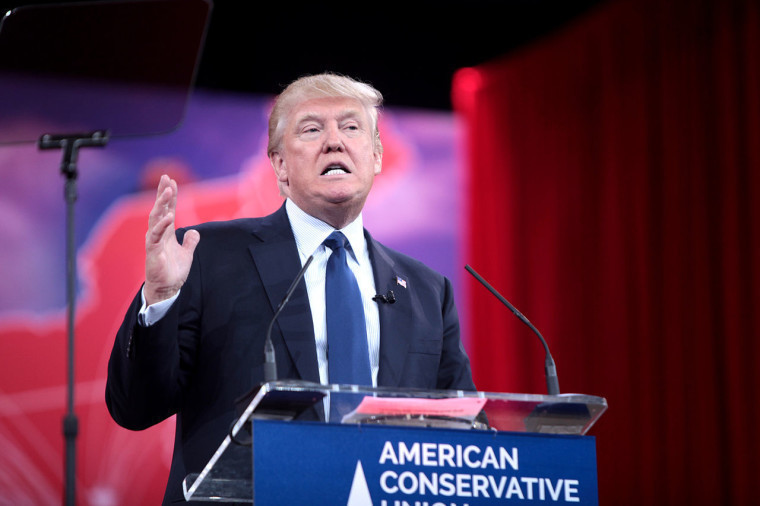 Donald Trump's Twitter account, both before he became President and after, has been mired in controversy, with many tweets that have resulted in accusations of various kinds of misconduct or discrimination.
What was an interesting first, however, was the tumult created after Donald Trump, from his @realDonaldTrump account and not the official @POTUS account, tweeted possible threats of war against North Korea, which the country's foreign minister Ri Yong Ho has suggested are an explicit declaration of war.
Military solutions are now fully in place,locked and loaded,should North Korea act unwisely. Hopefully Kim Jong Un will find another path!

— Donald J. Trump (@realDonaldTrump) August 11, 2017
Just heard Foreign Minister of North Korea speak at U.N. If he echoes thoughts of Little Rocket Man, they won't be around much longer!

— Donald J. Trump (@realDonaldTrump) September 24, 2017
Some users have taken this as a violent threat, and suggested Trump's account be banned for violating Twitter's terms of service, which prevent such a proclamation. In response, Twitter has issued the following statement on why Trump's account may not be banned, or why the tweet at least has not been removed:
We hold all accounts to the same Rules, and consider a number of factors when assessing whether Tweets violate our Rules. Among the considerations is 'newsworthiness' and whether a Tweet is of public interest. This has long been internal policy and we'll soon update our public-facing rules to reflect it. We need to do better on this, and will. Twitter is committed to transparency and keeping people informed about what's happening in the world. We'll continue to be guided by these fundamental principles.
What is perhaps of most interest in the response is not a denial that Trump's tweet may be seen as a threat but rather that he is an exception due to his current standing in the world and the need for users to remain informed of current affairs via the platform, regardless of whether a particular Tweet may infringe on some of the rules as a result.