Microsoft released Windows 7 Beta few weeks ago and the only version that was released during this beta was Windows 7 Ultimate. However, a select testers were invited for a separate Windows 7 Home Premium Beta program.
It is still unclear about the different Windows 7 versions that Microsoft is planning to release. A chinese website has leaked the Windows 7 build 7025 screenshots which could have answered the different versions of Windows 7, Microsoft is planning to release.
Without any further discussion, below is the leaked screenshot: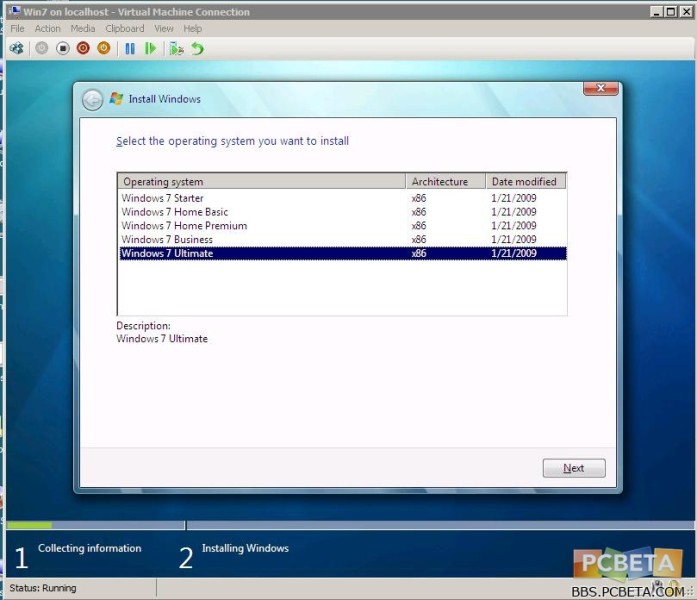 So, there you go. It looks like Microsoft is still going along Windows Vista's path in releasing a Windows 7 Starter and Windows 7 Home Basic editions. It is really disappointing to see a Windows 7 Home Basic edition - May be it is a 'touch-free' version or would it be a version specifically targeted towards netbooks?
One more thing to notice in the leaked screenshots are the good old Quick Launch and Show Desktop Icon!
Neowin had reported earlier that IE 8 RC1 is due soon and the leaked screenshots do confirm that IE 8 RC1 is on its way!
If you've missed our coverage of the new features in Windows 7, check out the links below:

Images Courtesy: PCBETA