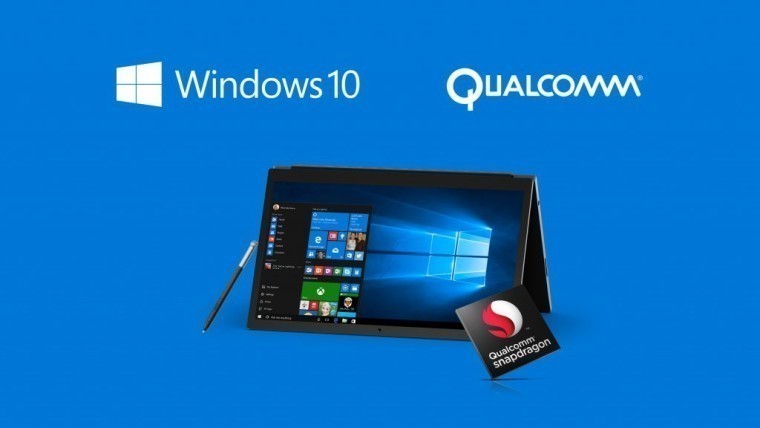 Today is finally the day, at least for Windows Insiders. Over a year ago, we exclusively reported that x64 emulation is coming to Windows on ARM, and Microsoft finally confirmed it in September. It did promise that Insiders would get to test it in November, but it got pushed back a bit, arriving today in Windows 10 Insider Preview build 21277.
When Windows on ARM was first announced in December 2016 at Qualcomm's Snapdragon Technology Summit, the two companies promised that x86 apps would run in emulation, but that only applied to 32-bit apps. There was no plan at the time to support x64 (properly known as AMD64) apps. At the time, 32-bit emulation was celebrated after Microsoft's previous Windows on ARM attempt, the locked down Windows RT, failed so miserably.
But it turned out that users still wanted "that one app". The problem is that an app ecosystem can provide you with 99% of your needs, but there's no reason to invest in it when you can just invest in the one that provides you with 100% of your needs. For some, those needs included certain Adobe apps that are x64-only, or something else.
Microsoft said in its blog post that installers are going to default to 64-bit. This was something that we weren't sure about because a couple of years ago when Microsoft and Qualcomm still swore that x64 emulation wasn't happening, we were told that it was because the performance wouldn't be as good as 32-bit emulation. Now, the Redmond firm is saying that it might even be better, saying that Google's Chrome would benefit from additional memory.
Microsoft is also recommending that if you've got a Windows on ARM PC with a Snapdragon 8cx, Microsoft SQ1, or Microsoft SQ2 processor, that you can install a preview of the Adreno graphics driver, which is available here. Also, you can install a preview version of the ARM64 C++ redistributable here.
To get started with x64 emulation, you'll need to be on the Windows Insider Program Dev channel. You can enroll your PC by going to Settings -> Update & security -> Windows Insider Program.