Microsoft got the weekend off to a great start for Windows Phone users, with the release of the Live Lock Screen app that it first previewed way back in April at its BUILD conference. The app has been released initially as a beta, so all the usual caveats apply regarding bugs and reliability.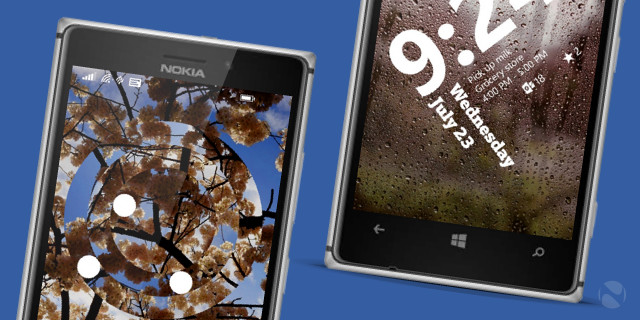 Indeed, given that it is a beta, it would be unfair to judge it too harshly at this stage - and it's worth noting that the app is still enjoying good ratings on the Windows Phone Store. Nonetheless, there is no escaping the fact that the app is far from perfect at the moment, with limited features and laggy performance on some devices. This has prompted some to uninstall the app already, although many hope to reinstall it when some of these issues have been addressed. 
But some users have reported continuing lock screen performance issues, even after they've uninstalled the Live Lock Screen Beta app. The main issue is that, after removing the app, the standard lock screen suffers from considerable lag when waking the device from standby/sleep, showing a 'resuming' screen for several seconds after the display is switched on before the proper lock screen appears, as in the example video below. 
It must be stressed that the issue does not affect all users or devices, and even on those whose devices have been affected, the actual impact can vary. Some have reported that the 'resuming' screen pops up for barely a couple of seconds; for others, the delay may last as long as seven or eight seconds. In some cases, the issue does not occur every time the display is switched on; indeed, on two devices - the Lumia 930 and Lumia 1520 - we observed that the delay only happened after the handset had been on standby for at least 5-10 minutes. 
But if you've been experiencing this issue, don't panic - help is at hand! The most reliable solution that we've encountered was published by WPCentral, and while it sounds unlikely, it really does work. All you need to do is enable and then disable Kid's Corner (via Settings > Kid's Corner).
When you attempt to do so, you'll get a pop-up directing you to turn off the Live Lock Screen app (yes, even though it's uninstalled) in order to be able to use Kid's Corner. Tap the 'turn off' button, and you should find that the lag has magically disappeared from your Start screen. You can then turn Kid's Corner back off once you're done. 
An alternative solution, posted on Reddit, is to go to the standard lock screen settings (Settings > Lock Screen) and then switch to a different 'Background' option - e.g. if your usual lock screen setting is a static background photo, choose 'Bing' instead - and then revert back to your normal choice. 
We're confident that the Live Lock Screen app will get much better over time, especially as more designs become available, and the overall performance improves. For now, things are a little choppy - but that's always a possibility when installing beta software. Nonetheless, we look forward to seeing how things develop in future releases. 
Have you had any problems with Live Lock Screen Beta so far? Have you experienced the same lag after uninstalling it? Did the suggestions above resolve the issue? Or has it all been working well for you so far? Be sure to share your experiences in the comments below!