The games that will be included in Microsoft's Games with Gold program for the month of November were announced today. Xbox Live Gold members will have the chance to add two Xbox One and two Xbox 360 games to their console libraries permanently next month. Note that the Xbox 360 titles will also be playable on Xbox One consoles via backward compatibility.
The four additional free games arriving with the Games with Gold program for the month of October are as follows:
Trackmania Turbo (Xbox One, November 1 - 30)
Do you have what it takes to post the fastest lap time? With four gorgeous environments, multiple difficulty levels and 200 tracks, there's a ton to see and do. There's also the unique Double Driver mode in which two players control the same car! And let's not forget the excellent soundtrack that reacts to your driving style.
Tales from the Borderlands (Xbox One, November 16 - December 15)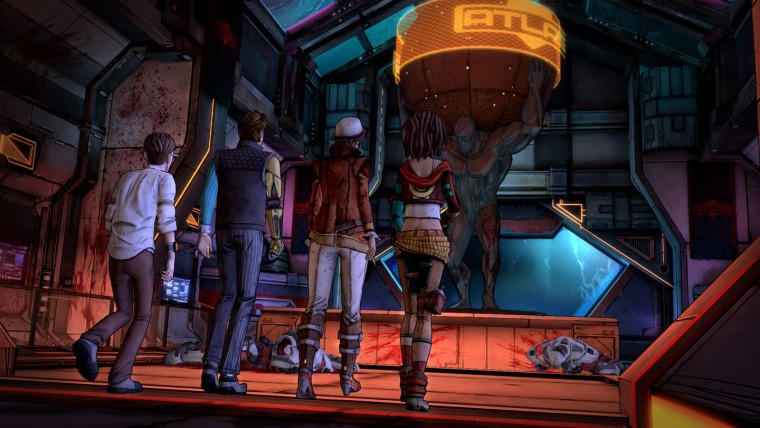 Play all five episodes in this hugely entertaining comedy adventure taking place in the Borderlands universe. Play as both Rhys, a cyber-enhanced dope, and Fiona, an ambitious con-woman, who are thrown together by fate as unlikely partners in their quest for incredible riches. Naturally, plenty of complications like bad guys, gang warfare, betrayal, revenge, explosions (so many explosions) stand between you and riches you can only imagine.
NiGHTS into Dreams… (Xbox 360, November 1 - 15)
Slip off into the dream world and go on an aerial adventure as NiGHTS in this classic Saturn remake. Collect Ideya (colored orbs), rack up points, and battle bosses to help Elliot and Claris save Nightopia from Wizeman the Wicked.
Deadfall Adventures (Xbox 360, November 15 - 30)
You are James Lee Quatermain, descendant of the legendary adventurer Allan Quatermain. Reluctantly, Quatermain agrees to help the US government find a powerful artefact before the Nazis or the Russians do. Its pieces are hidden in ancient temples across the globe, protected by deadly traps and raging mummies. Ready your guns, because the hunt is on.
There is still some time left to grab a couple of this month's Games with Gold titles for anyone who missed out. Gone Home and Medal of Honor: Airborne are available to claim until October 31, with The Turing Test remaining free until November 15.
Anyone who claims the Xbox 360 games within the aforementioned dates will get to keep them forever, while Xbox One games will only remain playable as long as the Xbox Live Gold subscription is maintained.
Source: Xbox Wire
Don't forget to follow us @NeowinGaming on Twitter to keep up to date with our gaming coverage!