More than a year ago, Microsoft CEO Satya Nadella revealed that he is writing a book titled Hit Refresh, which would be making its way to readers in 2017. At Microsoft's Ignite conference earlier this week, the executive officially unveiled the book, true to his word.
Currently working on my Bachelor of Science in Computer Science (BSCS) degree and a long-time Microsoft fan, I immediately knew that I had to get a hold of this book, which I did as soon as it landed in the Windows Store. Read on for my full review of the title!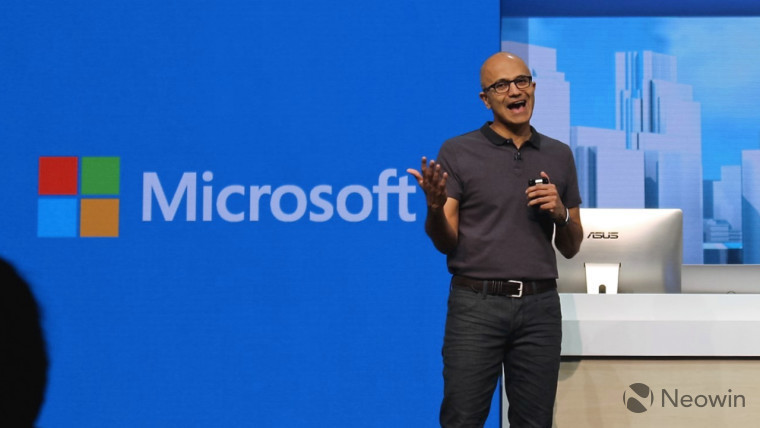 Rediscovering Microsoft's soul
When Satya Nadella succeeded Steve Ballmer as Microsoft CEO in February 2014, I admit that I was very cautious. The Redmond giant was in the process of acquiring Nokia, and at a precarious time like this, I wasn't too optimistic about Nadella taking over from the relatively more energetic Ballmer. As we all know, the fears harbored by myself and many others were quite well founded, given the current state of Windows phone.
When I heard that Nadella was writing a book about the ongoing changes in Microsoft, I knew I had to read it to find out more about some of the company's most ambitious acquisitions, such as that of Nokia, Minecraft developer Mojang, and LinkedIn, among others. I also realized that being an avid student of Computer Science, this book would be just right for me, making me understand how tech companies work and what goes on behind-the-scenes.
In those aspects, Hit Refresh doesn't disappoint. It lifts the curtain on some of the company's most polarizing business decisions and provides Nadella's stance on each of them. I learned that the Nokia deal largely fell through because Nadella didn't believe that the world needed a third ecosystem for phones, and his reasoning is sound from his perspective, to some extent.
The book goes on to explain Nadella's point of view with regards to the acquisition of Mojang, and the executive's differences with Ballmer and Bill Gates on the matter. It also sheds some light on why Microsoft acquired LinkedIn for a massive $26.2 billion, instead of just partnering with it.
As such, Hit Refresh does answer the burning questions that me and several others have regarding the business dealings of Microsoft and the logic behind them, to some extent. My complaint with the title is that it doesn't go into too much detail - which is probably why it's just 288 pages in length. For example, Nadella's perspective on the Nokia deal is barely longer than a page. Given the significance of the acquisition, this seemed really strange to me.
The same goes for the LinkedIn deal - although it is explained in more detail than the one aforementioned. As the executive himself noted, he is biased towards investing in services which help people become more productive, such as LinkedIn and Office. As such, after the initial reaction of surprise for glossing over other business dealings, Nadella's priorities, his cloud-first vision, empowering people all over the world, quantum computing, the capabilities of AI, and its role in the future, slowly became apparent to me.
Hit Refresh also sheds light on the changes that Nadella brought to the culture of Microsoft, and its willingness to work with rivals and competitors, while maintaining its innovative standards and design, as witnessed in the Surface line of products. The reader gets to witness firsthand what makes the employees at Microsoft tick, which is a pleasant read if you're looking to work for an organization in the near future.
Nadella repeatedly describes all the changes that he is making at Microsoft as "rediscovering Microsoft's soul", which is apt, given how different the company has become from what it once was. The book makes all the people working at Microsoft feel more human, and not as some part of an evil entity that is intent on breaching you privacy, as many people spreading FUD often assume that it is.
That said, if you're under the impression that the book will blow away your mind with startling truths about Microsoft's inner circle, you'll most certainly be disappointed. However, if you manage your expectations accordingly, and realize that Hit Refresh is actually describing how Microsoft is transforming as a company in the modern world, you'll find yourself right at home.
Too soon?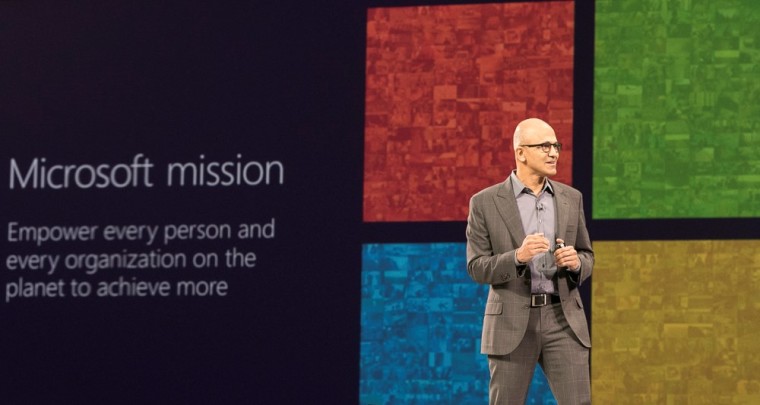 One of the major reservations that I as well as several other critics had when Hit Refresh was announced is that isn't it too soon for Nadella to be publishing a book? He became the CEO a little over three years ago, but that is an awfully brief period of time for a company that has only had three CEOs in the past 42 years.
Thankfully, Nadella answers these questions as well, saying that this isn't a memoir or a "how-to-succeed" book, but is in fact, targeted at a very specific subset of audience consisting of Microsoft team members, customers, and partners.
While this reason may suffice some, I still have some reservations even after completing the book. There's no doubt that Nadella's leadership has had a positive impact on Microsoft financially - with the exception of the dreadful phone business - with gains in the cloud and Office. But do we really know if that success is long-lasting? I hope for both Nadella's and Microsoft's sake that it is, but it just seems a bit premature to me seeing an executive emphasizing the importance of hitting refresh and penning what are described as "algorithms from a principled, deliberative leader searching for improvement - for himself, for a storied company, and for society" in the book's description.
Now, don't get me wrong, I wouldn't be surprised if Microsoft's business dealings turn out to be majorly successful in the long-term, I'm just cautious about writing of them right now, as if it's a sure-shot thing that the strategy will be as successful several years from now.
There's also the problem of Microsoft's currently ever-changing nature. Nadella emphasizes that the company is in a constant state of transformation under his leadership, but that also inadvertently weakens the current state of the book. For example, Microsoft Phil Spencer was inducted into the company's Senior Leadership Team (SLT) shortly before the general availability of this book, yet there is no mention of the move anywhere in the title.
I don't expect Nadella to add another paragraph or two about the change at the twelfth hour, just ahead of the book's publication - in fact, I'd be extremely surprised if that was actually considered. I'm just surprised that given the ever-changing nature of Microsoft and its internal leadership currently, is the book really reflective of the company's current moves and stance? Wouldn't it be more appropriate to pen about Microsoft "rediscovering its soul" once the company actually completes its transformation and evolves as a firm whose mission is to empower people all over the globe with its technologies? But that's just my perspective, maybe the transformation won't ever be complete and Microsoft really does need to keep on hitting refresh in order to "reenergize, renew, reframe, and rethink their purpose", as Nadella describes. It sounds awfully risky, but more importantly from this book's perspective, means that it may potentially be obsolete after a few years if Microsoft decides to "hit refresh" on its approach again.
Not for everyone (which is fine)
Being one of the few journalists who write about Microsoft and enjoy cricket, I am extremely pleased to say that I was pleasantly taken aback by the treasure of cricket analogies and metaphors contained in this book.
Nadella isn't just someone who played cricket when he was younger and then lost interest in the sport. No, the cricket-related examples that he uses to provide analogies to his leadership at Microsoft, the company's moves and its actions as a unit, demonstrates the executive's profound knowledge and understanding of the sport.
As a fan of cricket, it's an absolute joy to read the passages in which he mentions the sport (there are a lot), to better understand his character and ideology. However, seeing that Nadella is a CEO of a US company, and most of the audience of his book will be American, I fear that most metaphors will go over the heads of his readers, making for an bland reading experience. Nadella tries to describe cricket as a game similar to baseball in order to make his words more understandable to a global audience, but let's admit it: cricket and baseball are vastly different sports and can not necessarily be explained in similar terms.
Another issue which I have mentioned before is this: the book isn't meant for everyone. It's not Walter Isaacson's Steve Jobs - and it's not meant to be. It doesn't open the doors to all the facets of Nadella's character (although it does shed light on some, such as his relationship to his family and the importance of empathy in his life), and neither does it go into the nitty-gritty details of the work going on inside Microsoft.
But that's completely fine. As Nadella explicitly noted last year, Hit Refresh's core audience is "Microsoft team members, customers, and partners", and not casual readers - however, students or aspiring Computer Scientists will also find the book worth their while to some extent, just like I did. This very specific subset of readers that this book is aimed at will find loads of good material in Hit Refresh, which will aid them significantly in deciding whether they want to choose or continue working with Microsoft as a business partner. Given the foundations laid by Nadella in his ongoing quest to rediscover Microsoft's soul, I'm sure they'll answer in the affirmative, especially after reading Hit Refresh.
Purchase: Hit Refresh | $15.99 (Windows Store)
---
This review of Hit Refresh was conducted via a copy of the book purchased by the reviewer from the Windows Store himself. If you're interested in the book, you can give it a go by getting it from the Windows Store or a digital store of your choice.
Pros
+ Microsoft's business logic and mission explained + Lessons of empathy + Cricket metaphors + Very interesting for core audience but...
Cons
- ...Not for everyone - Brief - A bit premature given the transformation going on at Microsoft
Price
$15.99 (Windows Stor
Release
September 26, 2017