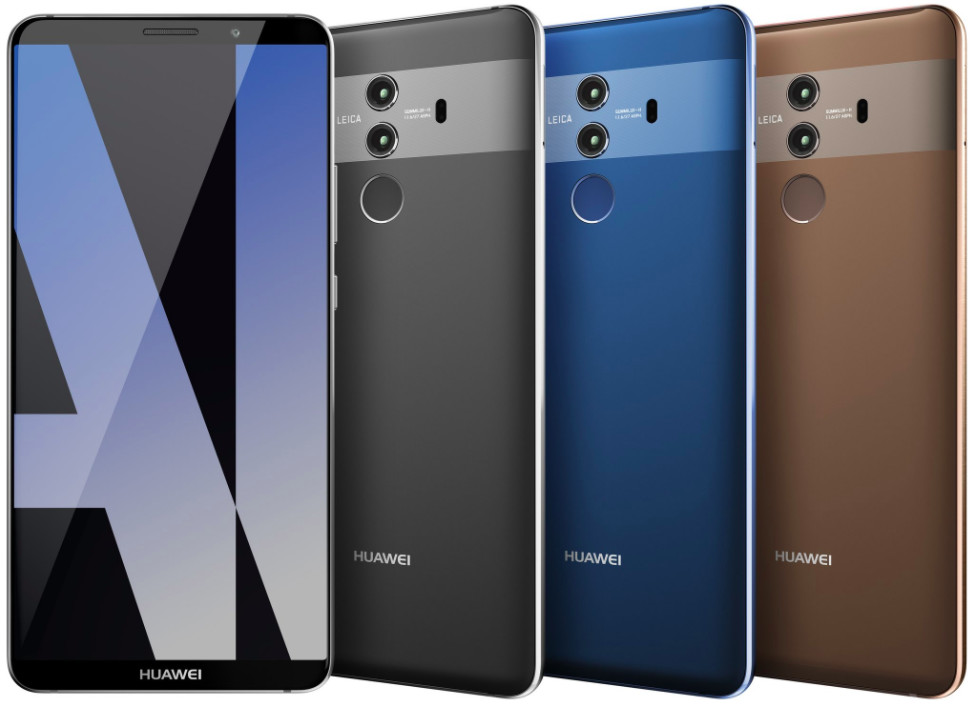 Huawei has been teasing its upcoming handset for quite some time and now three weeks away, the Mate 10 Pro has leaked, giving us an excellent look at what is to come.
On October 16, Huawei will be holding an event that will show off the firm's latest in the Mate line, the Mate 10 and Mate 10 Pro. While we have seen renders in the past of the Mate 10, Evan Blass, who has become one of the cornerstones when it comes to leaks, has released an image of what the more premium Mate 10 Pro will look like.
As you can see from the image above, the handset is no slouch, offering a beautiful near bezel-less display on the front almost reminiscent of LG's V30. As for the rear, we can see that the firm is sticking with a dual camera setup that we saw on its predecessor, which looks to be still produced in collaboration with Leica. The fingerprint reader position also remains the same and can be found on the rear, dead center, located below the cameras. As for color offerings, it looks like the device could come in three colors.
As mentioned before, Huawei is set to unveil full details about its next handsets, including the Mate 10 Lite, on October 16 in Germany, which means that we won't have that long to wait for the official reveal.
Source: Evan Blass (Twitter) via Roland Quandt (Twitter)