Today's highlighted deal comes via our Online Courses section of the Neowin Deals store, where you can Pay What You Want for this Hardcore Game Developer Certification Bundle.
---
Pay the average price or more to get the following items:
Intro to Mobile Game Development
Learn How to Detect Touch Inputs, Build Games for Mobile & More
Discover In-App Purchases for Mobile Games
Explore Unity's In-App Purchasing Service & Learn to Add In-App Purchases
Mobile Game Monetization with Ads
Start Monetizing Your Unity Game Projects by Adding In-Game Ads
Create an AR Block Builder Game
Master Cross-Platform Development with AR Foundation & Unity
Craft a 2D Idle Clicker Game
Create a 2D Clicker un Unity & Build Popular Incremental Style Games
Shader Graph for Beginners
Visually Create Shaders without the Need for Codes
Build a Mobile Road Crossing Game
Implement Classic Game Mechanics for Mobile by Building a Road-Crossing Game in Unity
Create Your First 2D Game in Unity
Start Your Game Development Journey & Build Your First 2D Platformer
Python Foundations
Learn the Foundations of Python for Data Science & Machine Learning
Pay What You Want (as little as $1) for the unlocked items:
JavaScript Foundations
Learn JavaScript for Web & HTML5 Game Development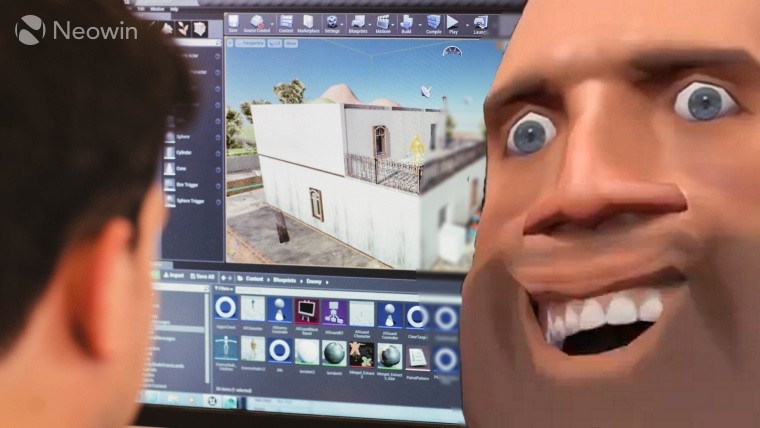 Here's the deal:
The bundle represents an overall retail value of $1,990.
To unlock the full bundle is still under $12 at the time of writing.
Beat the average price and you'll take home the entire bundle.
More Neowin Deals.
---
We post these because we earn commission on each sale so as not to rely solely on advertising, which many of our readers block. It all helps toward paying staff reporters, servers and hosting costs.
Other ways to support Neowin
The above deal not doing it for you, but still want to help? Check out the links below.
Disclosure: An account at Neowin Deals is required to participate in any deals powered by our affiliate, StackCommerce. For a full description of StackCommerce's privacy guidelines, go here. Neowin benefits from shared revenue of each sale made through our branded deals site.