Today's highlighted deal comes via our Gear + Gadgets section of the Neowin Deals store, where you can save 25% off on a iPhone 13 Battery Case (ships to US only). Kickstarter funded! Charge your all Apple devices on the world's first penta-functional charging hub.
More than just a case! With a powerful 5,000mAh Li-polymer extended battery, this case effectively provides 110%+ extra battery life to iPhone 13 or 13 Pro, which is equivalent to adding 43 hours of talk time, 26 hours of video playback, 111 hours of audio playback, or 23 hours of Internet use. The 4 LED indicator lights indicate battery levels and charging status. Made with TPU, the case gives your phone ultra protection against scratches and other daily wear and tear. It's also small and convenient enough to fit easily in your hand or pocket.
110% more power. 5,000mAh Li-Po battery provides extra hours of talk, video, audio, & internet use time
Built-in durable connector. Works with all functions of your iPhone 13 or 13 Pro
TPU case. Protects your iPhone 13 or 13 Pro from scratches and other daily wear & tear
LED indicators. Indicate battery levels & charging status
Power button. Allows you to decide when to charge or not
NOTE: To fully charge your phone, please don't keep too many apps running on the background or using the phone when it is being charged by the battery case.
Specs
Color: black
Materials: TPU, Li-Po battery
Dimensions: 5.98" x 3" x 0.79"
Weight: 4.52oz
Battery capacity: 5,000mAh
Battery input: 5V/1.5A
Battery output: 5V/1.5A
Intelligent IC protection
Protective design
Manufacturer's 1-year warranty
The iPhone 13 Battery Case by ZeroLemon normally costs $39, but you can pick it up today for just $29.99, that's a saving of $9.01. For terms, shipping and specs, click the link below.
This price is for the 5,000mAh version, there are also discounts on 8,000mAh and 10,000mAh.
---
Not for you?
That's OK, there are other deals on offer you can check out here or the below offer.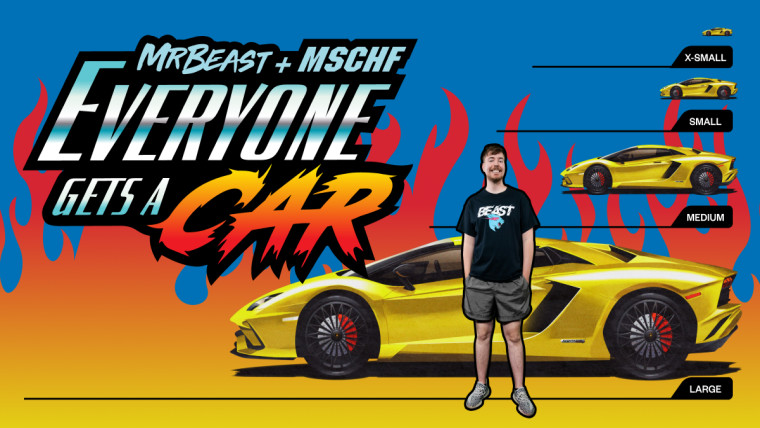 EVERYONE GETS A LAMBO… BUT WHAT SIZE LAMBO? The Catch is You Won't Know if You'll Receive a 1/64 Diecast, Remote Controlled, Ride'On, or the Full-Sized Lambo
Get MrBeast + MSCHF Everyone Gets A Car for $35 (3- and 5-pack offers also available)
Neowin Deals · Free eBooks · Neowin Store
Disclosure: This is a StackCommerce deal or giveaway in partnership with Neowin; an account at StackCommerce is required to participate in any deals or giveaways. For a full description of StackCommerce's privacy guidelines, go here. Neowin benefits from shared revenue of each sale made through our branded deals site, and it all goes toward the running costs.