Today's highlighted deal comes via our Online Courses section of the Neowin Deals store, where you can grab this Price Dropped NFT & Cryptocurrency Wealth Building Masterclass Bundle. Breakthrough the non-fungible token revolution with this 11-hour bundle!! Learn how to register own your art and trade cryptocurrencies.
This deal consists of the following courses:
How To Create Your First NFT: The Beginner's Guide
Register & Own Your Art in an Open Marketplace with 25 Minutes of Content on Non-Fungible Tokens, Minting and Crypto Wallet
Complete NFT Master Class for Artists & Entrepreneurs
Join the Non-Fungible Token Revolution with This 1-Hour Course! Understand Its Significance & Use it to Your Advantage as an Artist!
Cryptocurrency Mastery: The Complete Crypto Trading Course
Learn How To Trade Cryptocurrencies Like Bitcoin, Ethereum & Altcoins, Learn Technical Analysis and Advanced Terminology
Cryptocurrency Wealth Creation - Staking, Lending & Trading
In This 1-Hour Course, Online Entrepreneur Sorin Constantin Shares Some of the Most Popular Methods to Tap Into Wealth Generation from Cryptocurrency
Cryptocurrency & Bitcoin Trading Masterclass
Learn The Secret System for Trading Cryptocurrencies Plus Trading Strategies for Predicting the Next Market Move
Cryptocurrency & Bitcoin Trading: Candlestick Pattern Mastery Course
Master How to Use The Most Profitable Candlestick Patterns to Day Trade Cryptocurrencies For Daily & Weekly Returns!
Here's the deal:
This Complete NFT & Cryptocurrency Wealth Building Masterclass Bundle normally costs $1,200 but it can be yours for just $29.99 $20 for a limited time, that's a saving of $1,180 off! For full descriptions, terms, and instructor info please click the link below.
---
Not for you?
That's OK, there are other deals on offer you can check out here or the below offer.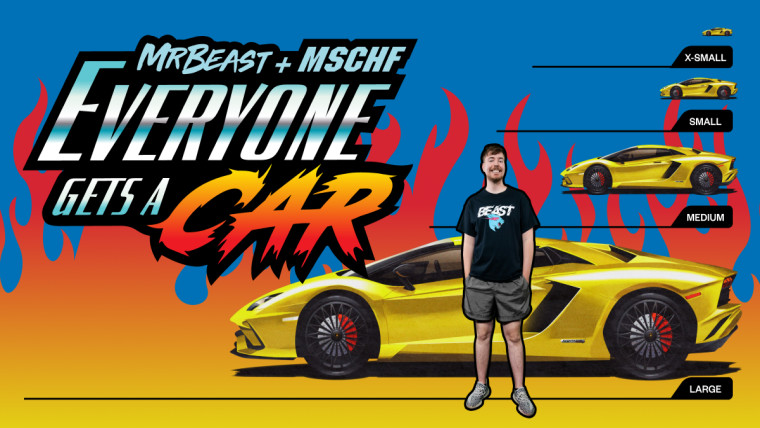 EVERYONE GETS A LAMBO… BUT WHAT SIZE LAMBO? The Catch is You Won't Know if You'll Receive a 1/64 Diecast, Remote Controlled, Ride'On, or the Full-Sized Lambo
Get MrBeast + MSCHF Everyone Gets A Car for $35 (3- and 5-pack offers also available)
Neowin Deals · Free eBooks · Neowin Store
Disclosure: This is a StackCommerce deal or giveaway in partnership with Neowin; an account at StackCommerce is required to participate in any deals or giveaways. For a full description of StackCommerce's privacy guidelines, go here. Neowin benefits from shared revenue of each sale made through our branded deals site, and it all goes toward the running costs.