7 Days is a weekly round-up of the Editors' picks of what's been happening in the world of technology - written with a dash of humor, a hint of exasperation, and an endless supply of (Irish) coffee.

This past week has pretty much flown by – but given that the weekend is now here, we're certainly not complaining about that. With official launches, big announcements, plenty of rumours, and a taste of Christmas (yeah, it's only a few weeks away now!), a lot has been happening across the tech world over the last seven days.
Perhaps the most curious device launch of the week came from Amazon, which on Friday unveiled the Echo. It's not clear exactly what competitors the Echo will have, or what problems Amazon thought it was solving with the device, but the gist of it is that the Echo sits around your house, constantly listening, waiting to answer your questions.
You can ask it stuff like how to spell a word or what the date is, as well as tasks like measurement conversions. It can also be used to stream music via its speaker. But it costs $200, and for that price, we have to wonder who on earth is going to buy it, especially since you either need to carry this large cylinder around with you, or you'll need to buy lots of them for every room in your home. What?
Online security made its way back into the headlines this week, as it emerged that a website has been streaming tens of thousands of feeds from users' webcams without their knowledge, including some in people's bedrooms. The website's owners claim that they are trying to highlight the issue of user security to improve awareness of online privacy issues, but whether or not their motives are genuine, it's still pretty creepy.
Privacy-conscious web users may well be pleased to hear that Facebook introduced Tor support earlier this week. The company says that it has embraced SSL on top of the Tor connection to best integrate the network with its own infrastructure.
​
Mozilla announced on Monday that it is launching a new web browser designed exclusively around the needs of developers. It says the browser is "built by developers for developers", and claims that it will 'make life easier' for devs, helping them to become more productive.
Google rolled out a new-look version of its Gmail app on Android earlier this week, featuring its new visual design language. The principles of 'Material Design' were introduced by Google as part of its development work on its latest OS release, Android 5.0 Lollipop.
On Wednesday, we reported that HTC had confirmed plans to update not just its current flagship, the HTC One (M8), but also its last-generation range-topper, the One (M7). The company has said that both handsets will get Android 5.0 Lollipop within 90 days.
Reports from various sources had indicated that Lollipop would begin rolling out to Google's Nexus 7 (2012) and Nexus 7 (2013) Wi-Fi, as well as the Nexus 10, on November 3. That date came and went with no sign of the update, and it now appears that Google may have delayed its rollout to address the discovery of a last-minute bug, causing excessive battery drain with Wi-Fi on. The Android 5.0 rollout for Nexus devices is now expected to begin on November 12, before being completed by the end of the month.
But owners of Motorola devices eligible for the Lollipop update may be getting it even sooner, as the company briefly published support pages for the update on its site on Friday night, before quickly removing them. Motorola has committed to upgrading many of its devices to Android 5.0, including the Moto X (first- and second-gen), Moto G, Droid Maxx, and others.
Speaking of Droids, we published our review of Motorola's Droid Turbo for Verizon Wireless on Wednesday, and it's certainly worth a read. We were impressed by its kick-ass performance and battery life, along with that awesome display, but the camera software left a lot to be desired, and there were some build quality concerns. What was the final verdict? Only one way to find out…
It's been just over a week since we reported on the world's thinnest smartphone, the 4.85mm-thick Oppo R5. But it looks like it may soon lose that title, as its fellow Chinese rival Vivo has teased a new upcoming device which is half the thickness of an iPhone 5s, at just 3.8mm thick.
Given how many compromises Oppo had to make on its R5 – which has no microSD slot, and doesn't even have a 3.5mm audio port – one can only imagine what features will be missing from the even thinner Vivo handset. And of course, with such a sleek profile, we can only speculate on whether or not it will suffer the same fate as those 'bending' iPhones.
Apple tried to play down the whole Bentgate thing, claiming that out of over ten million iPhone 6 and 6 Plus handsets sold, just nine people had complained about their handsets bending in this way. But it seems that the problem is more widespread than Apple made out – a website has been collecting images of bent iPhones from around the world, and this week released a video showing over 300 handsets that been damaged in this way.
Rockstar Games released a bunch of new screenshots this week, showing the upcoming versions of Grand Theft Auto V for the PlayStation 4 and Xbox One. The images revealed that in addition to the superior graphics and other new features that the game will bring on the next-consoles, there will also be a new first-person perspective mode, offering players an even more immersive gaming experience.
Microsoft reduced the price of its Xbox One this week by $50, with bundles – such as the new white Xbox One with Sunset Overdrive – available from just $349. If you want to go for the Xbox One model with Kinect, you'll have to pay around $100 more.
As part of the ongoing process to cut 18,000 jobs from its workforce, Microsoft shut its Xbox One R&D division in China this week. Over 80 workers there were reportedly given no notice of the closure, and have rejected Microsoft's severance package as insufficient.
Microsoft has said that it is not planning to release a 'December Update' for the Xbox One, as it will be focusing instead on keeping everything running smoothly over the festive season. But it has assured users that regular monthly updates for the console will resume in the new year.
Microsoft said on Wednesday that it has delivered "hundreds of new features" to the Xbox One this year, and published a list of over a hundred new features that it has rolled out to the console in 2014, which it says are in addition to the "hundreds of additional updates made behind-the-scenes to make Xbox One even better this year".
¿Alguien habla Español? Cortana has had a go at speaking Klingon in the past, but it looks like her next language will be Spanish. A screenshot leaked this week, showing Cortana giving a notification that it's time to leave for work in Spanish. Full details have not yet emerged on when the update will go live to bring new support for the language – or in what countries it will be available – but it looks like we're one step closer to seeing Cortana speaking Spanish. ¡Que chévere!
Incidentally, Microsoft also announced on Tuesday that Cortana integration is coming to Dynamics CRM 2015. But not in Spanish. Yet.
On Monday, images of the first Microsoft-branded Lumia handset were leaked, but on Friday, the company itself released an official teaser of a new device that will be unveiled on Tuesday, and which is believed to be called the Lumia 535. Expect it to be a low-end handset – if you were hoping for a new flagship-class device from Microsoft this side of 2015, don't hold your breath.
Also on Monday, AT&T officially announced what Neowin first exclusively revealed back in August: it will be offering the Lumia 830. The carrier has set a very high price for the device that Microsoft called its "affordable flagship" – it will cost $99.99 on a two-year contract or $449.99 off-contract.
We got a look at AT&T's version of the 830 – which is slightly different to the version sold internationally. Be sure to check out our more detailed closer look at the Lumia 830 too, which features longer-term impressions of the device ahead of our full review.
AT&T also announced that it has at long last launched the HTC One M8 for Windows, which has until now been exclusively available on Verizon. The device will cost $199.99 on a two-year contract or $669.99 off-contract.
Along with the two new Windows Phones, AT&T also announced that two new smartwatches will also be joining its range this month. Both devices feature circular displays – the LG Watch R costs $299, while the Moto 360 is slightly more affordable at $249.
Of course, those prices look like bargains against Apple's upcoming Watch. The company has said that its new wearable device will start at $349, with prices only going up from there. But this week, it emerged that the steel version of the Apple Watch will cost $500, while the gold model will cost $5,000.
The same source behind that information also claimed that the device will be ready to launch for Valentine's Day 2015. However, details of an internal Apple corporate video revealed this week that the company is planning to begin selling the Watch sometime in "spring 2015" – and Valentine's Day is rather earlier than that.
The $199 Microsoft Band is a more affordable option than any of these, although its focus is more on the health and fitness side of things, compared with the more 'do-all' approach of other smartwatches. Earlier this week, we published an update regarding battery life on the Band while we've been testing it, and we also had a chat with the team behind the device, on their vision for the Band and Microsoft's wider Health platform.
Earlier this year, Microsoft showed off its new real-time translation project for Skype, with a hugely impressive demo, promising that a beta would be released by the end of the year. The company has continued its development work on the remarkable tool since then, and it looks like Microsoft will soon be ready to make it available to the public for the first time.
This week, the company began accepting sign-ups for a preview of the new Skype Translator service, which will go live later this year.
Microsoft said on Friday that it plans to make changes to the UI of its OneDrive app on Windows Phone, after a recent update introduced interface changes that some users have criticized.
After its announcement last week that Office 365 users will get unlimited OneDrive online storage, the company has now begun the process of upgrading customers' OneDrive storage, with an initial boost to 10TB.
Microsoft announced on Tuesday that Office 365 is now available in nine new markets, bringing the total number of countries where the Office subscription can be purchased up to 140.
The company also made a stunning change to its Office ecosystem, dropping the requirement for an Office 365 subscription for those wishing to make full use of its Office apps on mobile devices. This effectively makes Office completely free on mobile devices, and the significance of this change became even clearer as Microsoft announced a new version of Office for Android tablets.
Office for Android tablets isn't quite ready for primetime yet, but Microsoft is accepting sign-ups for those who want to try out a preview version, which will become available in December.
Additionally, Microsoft confirmed that it is working on touch-friendly versions of its Office apps for Windows 10, which are expected to launch next year.
As if that wasn't enough Office news for one week, Microsoft also announced this week that it has teamed up with Dropbox to integrate the cloud service into Office. Dropbox also added its support for Microsoft's mobile OS this week, with the launch of a new app for Windows Phone.
Dell unveiled its vision for more productive workspaces with a new 'smart desk' concept revealed on Wednesday. Unfortunately, the concept was only defined in vague terms and very broad strokes, and appears to be little more than a vehicle for the launch of the company's new UltraSharp 27 display, featuring 5120x2880px "Ultra HD 5K" resolution, and priced at $2499.
Another concept shown off this week was, thankfully, much more complete in its development. It's actually a Microsoft Research project that we've seen before, using audio alerts and instructions to help guide blind people around urban environments. This week, Microsoft showed some of its latest progress on the project, which wirelessly connects a headset to a Windows Phone that can detect 'beacons' located around cities.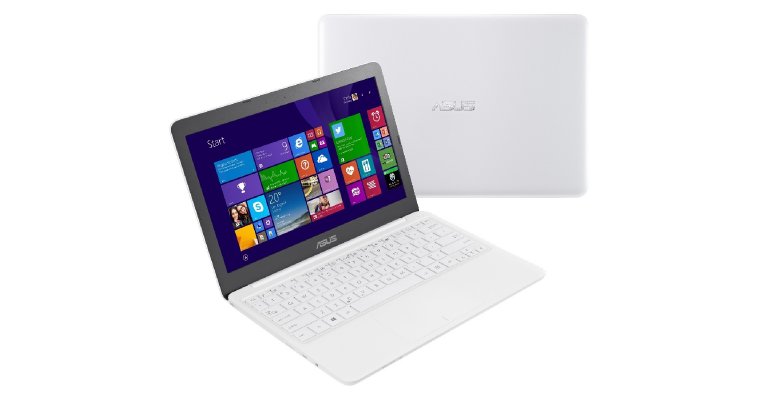 ASUS dusted off its defunct budget-focused Eee brand this week, as its new EeeBook X205 Windows 8.1 notebook went on sale. Priced at just $199, the 11.6-inch mini laptop could be ideal for those looking for a second PC to have around the house.
It's been a fairly quiet week on the Windows 10 front, after all the excitement of recent weeks. Microsoft confirmed what we had exclusively revealed about the new OS including MKV playback support out of the box, and we took a look at some of the new management capabilities in Windows 10 too. Four patches are on the way for Windows 10 on Tuesday, but don't expect a new build next week.
Microsoft wanted to say a small 'thank you' to the legions of users out there who have downloaded its Windows 10 Technical Preview, which it launched last month. The company released a trio of specially designed wallpaper backgrounds for those on its 'Windows Insider' program.
There was good news for Microsoft on Monday as its Surface Pro 3 cleared an important hurdle with the US government, which means that federal agencies and departments can now buy Microsoft's tablet for official use.
However, there was bad news for Microsoft on the Surface front, as a storm erupted over the use of Surface tablets on CNN. Despite having fully connected and functioning Surface tablets on the news-desk in front of them, various pundits were taking to surreptitiously using their iPads on air instead, which caused a few people to start frothing at the mouth with rage for a few minutes.
Still, those filled with utter fury over the CNN-Surface 'scandal' might find some peace and tranquility in a piece of news to warm even even the coldest of hearts. UK retailer John Lewis teamed up with Microsoft to develop a 'Magical Toy Machine' that can scan a kid's favourite toy, and 'bring it to life' on giant screens, which the child can interact with using Microsoft's Kinect sensors.
The whole thing was created to promote John Lewis' Christmas retail campaign, in which a young boy called Sam brings his toy penguin, Monty, to life with the power of his imagination. The full two-minute ad is really rather lovely – and it's the perfect note on which to end our look back on the week. Enjoy!