One of the most popular real-time strategy games on PC, Age of Empires II, is now finally on console. Microsoft announced it is porting the PC remaster of the classic over to its consoles back in October last year, and the day has finally arrived, with Age of Empires II: Definitive Edition now being available on Xbox One, Xbox Series X|S consoles, as well as Xbox Cloud Gaming.
Today's console release of this remaster from 2019 touts 34 single-player campaigns, 42 multiplayer factions, seven co-op campaigns, 83 maps, and major improvements from the dozens of updates it has received over the years. But still, the biggest addition is the controller support.
"Knowing that bringing this bastion of strategy gaming to Xbox's around the world would require thought and care, we've taken time to produce a version of Age of Empires II: Definitive Edition with controller and console players at the heart of the design," added franchise overseer studio World's Edge.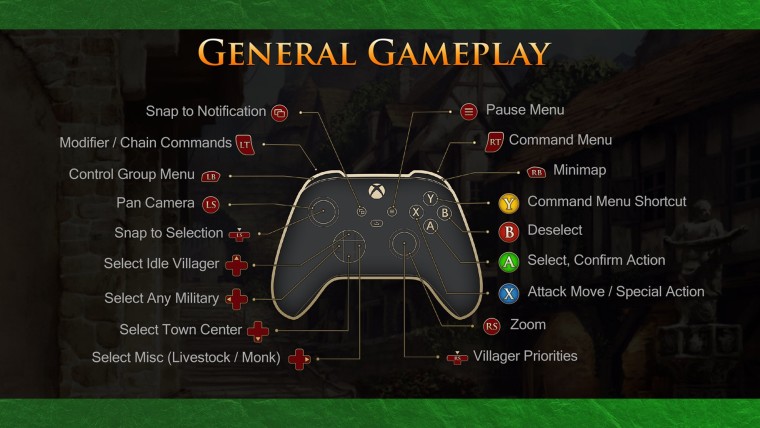 A brand-new UI made just for controller and Cloud is included in this version. Important factors like resource management, unit ordering, build orders, and more are now easily accessible for those using this control method. There are also new villager automation features and command wheels to make multitasking a streamlined process.
Those who prefer the standard keyboard and mouse controls aren't being left behind either, with those inputs also being supported natively. It's unclear if the PC version will receive the controller support seen on the new console version. Cross-platform play between Xbox and PC is confirmed to be a feature too, though it can be disabled.
Age of Empires II: Definitive Edition for Xbox One and Xbox Series X|S is now available for purchase via the Microsoft Store for $19.99. A Deluxe Definitive Edition bundle is also out with access to recent campaigns and civilization expansions.
As with all Xbox first-party launches, the title is also part of the Xbox Game Pass subscription for no extra cost. Don't forget that Age of Empires IV is also receiving an Xbox console port later in the year as well.