Microsoft today announced the next batches of bonus titles coming to Xbox Live Gold and Xbox Game Pass Ultimate users as part of the Games with Gold program.
The waves of games incoming during the April 2022 period will have an Xbox One and an Xbox 360 game each, continuing the tradition. They are all games touting backward compatibility support, meaning the titles are playable on the Xbox One family and the latest generation Xbox Series X|S consoles as well.
The announced games and available windows are detailed below:
Another Sight: Available April 1 to 30 (Xbox One)
With an emphasis on culture and character, ANOTHER SIGHT focuses on the emotional development of the relationship between its two protagonists, Kit, a refreshingly intrepid teenager, and Hodge – a mysterious red-furred cat.
Hue: Available April 16 to May 15 (Xbox One)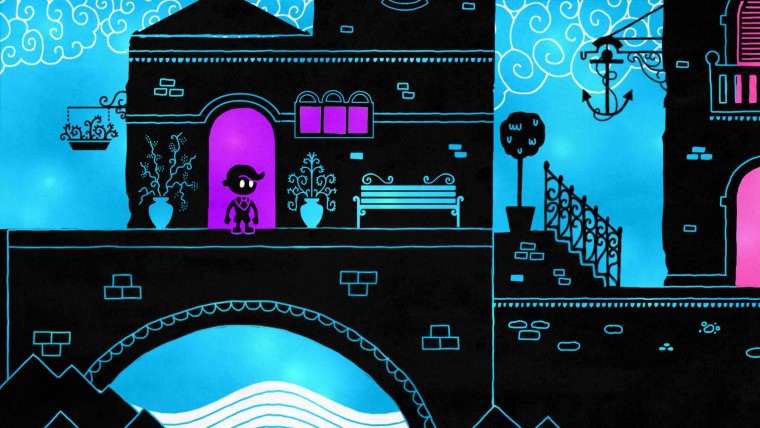 Hue is a vibrant, award-winning puzzle adventure, where you alter the world by changing its background colour. You explore a dangerous grey land, unearthing coloured fragments on a journey to find your missing mother.
Outpost Kaloki X: Available April 1 to 15 (Xbox 360)
Outpost Kaloki X is the light-hearted space-station tycoon game filled with clever characters and wacky storylines, where it's your job to keep the visiting aliens happy and rake in the cash! Play the Adventure Story, the War Story or any one of 11 different Scenarios.
MX vs ATV Alive: Available April 16 to 30 (Xbox 360)
Own the competition as you wrestle for position with tightly contested racing in the fifth iteration of the MX vs ATV franchise. Feel the realism of the revolutionary real-world physics engine which has defined the racing genre.
Interestingly, MX vs ATV Alive is a repeat Games with Gold Gold appearance, a rare occurrence considering the long history of the program.
A few days remain before the new games take their place in the Games with Gold bonus game slots, so don't forget to grab the March titles by then. The Flame in the Flood, Street Power Soccer, SpongeBob's Truth or Square are all still available for claiming to Xbox Live Gold and Game Pass Ultimate holders.