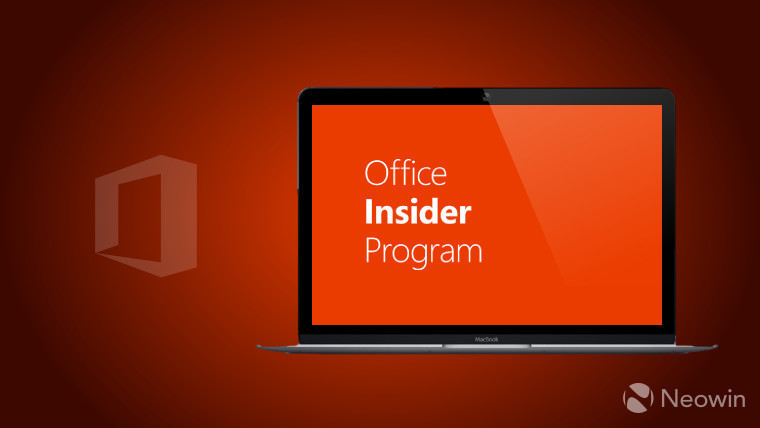 Microsoft has released its monthly build of the Office suite of apps to Insiders in the Slow ring on macOS, bringing the version number to 16.36. This month's release has a few new features, mostly for PowerPoint and Excel.
For all three major Office apps - Word, Excel, and PowerPoint - Microsoft has added a new Tell Me button on the toolbar. Clicking it will let users perform a text search for the feature or tool they're looking for. Additionally, sensitivity labels can now allow users to set custom permissions. When assigning a label to a document, if the label is configured to allow custom permission, the user will be prompted to assign permissions to the desired users.
For PowerPoint, the highlight of this release is the ability to sync slides in real time, even while presenting. This change is aimed mostly at collaborative projects, and it allows other users to make changes to a presentation while it's being presented, and have those changes reflected right away. When changes are made during a presentation, the presenter view will show an "Update slides" button.

Other changes to PowerPoint include the ability to link to a specific slide in a presentation by right-clicking the slide in question, as well as easier renaming of sections.
For Excel, Microsoft is once again announcing the ability to recognize new data types, such as stock market information and geographic locations. Entering location names or stock ticker symbols will prompt users to convert the text into one of the data types. This feature had already been announced in the previous release, but the changelog seems to have been altered, so it's unclear what changes were made.
Excel also now allows users to view a summary of their workbook, such as what's the last cell being used, how many cells have data, and more, by going to Workbook Statistics in the Review tab. Finally, making a return from Excel 2011 for Mac, print settings can be set on a worksheet level, so if you have multiple worksheets with different orientations, each of them can be printed in the appropriate way.
As usual, the update should be making its way to users over the coming days, but you can always try checking for updates manually if you'd like the new features right away.