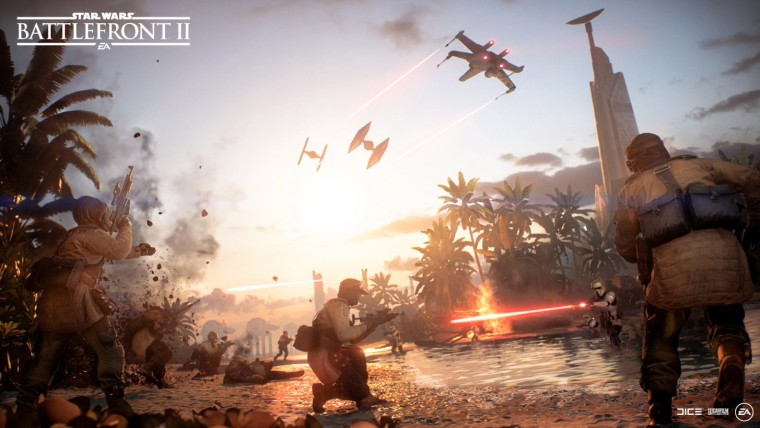 The DICE-developed shooter Star Wars Battlefront II is about to receive a content drop tomorrow, and it will be the game's final major update. Following over two years of delivering free post-launch updates, DICE has said its vision for Battlefront II is now complete. The EA-owned studio will be moving on to a new project, which has now been confirmed to be a Battlefield game slated for launch in 2021.
The confirmation arrived through a statement provided by EA to IGN, where it said that "Longer term, the studio is focused on the future of Battlefield that we'll be bringing to players in 2021." No hints have been given as to what sort of a setting will next year's Battlefield herald, leaving open the possibility for a future-set title or even another sequel to the popular Bad Company series.
Today's announcement arrives only days after a similar message from DICE revealed Battlefield V's development is being wrapped up with a final update that's slated for June.
Head to the new blog post by DICE Creative Director Dennis Brännvall to get details on what is incoming to Battlefront II with this final content update, dubbed The Battle on Scarif. In-game challenges and events will continue to arrive following the update, but just like it is planned for Battlefield V, Battlefront II will then be put in maintenance mode.
EA is currently running discounts for Star Wars Battlefront II across PC, Xbox One, and PlayStation 4 platforms, dropping the price by 60% for the next couple of days. It's also unclear if this is one of the games EA plans to bring over to Steam as part of its venture that began last year, but has gone silent since then.