The Nokia Lumia 1020 made quite a few headlines after its launch last month, thanks in no small part to its hugely impressive 41-megapixel camera. If you like the idea of a highly portable camera with such a high resolution sensor, but you're happy with your current smartphone, perhaps Swiss firm Hyetis has what you need.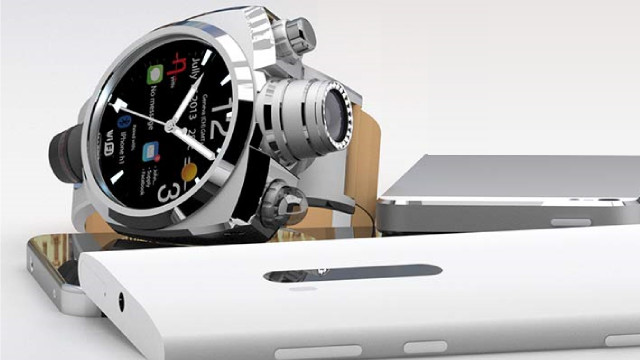 Hyetis has announced its new Crossbow smartwatch, and the key differentiating feature is an integrated 41MP camera, featuring ZEISS optics, just like the cameras featured in Nokia's flagship smartphones. As Pocket-lint notes, the camera points outwards from the body of the watch above the 12 o'clock position for point-and-shoot convenience.
While Crossbow includes its own touchscreen, it will also embrace connectivity with other devices, with compatibility promised for iOS, Android, and even Windows Phone 8 devices. WiFi, NFC, and Bluetooth connectivity are included, while you'll also find a microphone, altimeter, thermometer and various biometric sensors baked in.
Hyetis plans to open its pre-order book for Crossbow soon, but you'd better start saving now. Just 500 units will be made available initially, each with a $1200 price tag attached.
Source: Hyetis via Pocket-lint | images via Hyetis