Kevin Unangst has seen a lot - and done a lot - in his almost 30 years at Microsoft. He has led Microsoft's Windows and Xbox marketing efforts, including leading consumer marketing for Windows XP, and has also been head of marketing for Microsoft Studios. Most recently, until his departure, Unangst served as global director of Windows gaming marketing at Microsoft.
We got a chance to chat with Unangst about his long career, its highs and lows, and what prompted him to move on from what had been almost a life-long gig at the Redmond-based tech giant.
Neowin: You had been with Microsoft a long time. How did you get your start there?
Kevin Unangst: Funny story actually! I was a manager at Babbage's, a software retailer that ultimately evolved into GameStop. I was passionate about Microsoft's products and brought my local Microsoft rep into my stores to talk with customers and train my staff. When she left, I referred someone to fill her role, and that person ended up hiring me to work for Microsoft in the Cleveland area. I eventually became a Microsoft systems engineer, and ended up being recruited to move to Redmond to work on Windows 95.
Neowin: You were in on the development of Windows 95. As the first OS Windows and MS-DOS, that must have been a harrowing experience. Any war stories from the development?
Unangst: I wouldn't describe it as harrowing, but thrilling. It was a time of such incredible change in the industry. I'm sure my NDA with Microsoft precludes me from sharing some of the more interesting stories, but it was remarkable seeing the excitement around the release. This was back when people still waited in lines for software releases like they do now with new phones.
Neowin: You were also part of the marketing team for Windows XP. It must have been a pretty interesting time at the office after the key was leaked a few weeks before release. What was the internal response within Microsoft? Did that put any extra pressure on you?
Unangst: Leaks of any sort are never easy for a team. but I can't really comment on this specifically.
Neowin: Windows Vista didn't seem to have as wide acceptance as previous iterations of Windows. Why do you think that happened? In hindsight, would you have done anything differently?
Unangst: Good question. Windows Vista ultimately was adopted broadly, but a big part of the focus for Windows Vista was to improve security. And with security, there's always a tough balance to make sure that when you make something more secure, you don't create a bunch of pain for the user. Windows Vista introduced features like User Account Control, which made the system much more secure by default, but also meant users got prompted a LOT when they wanted to change settings or install apps – which they didn't love. Another issue was that Windows XP was so popular and developers had worked hard to ensure their Windows 95 apps ran on Windows XP, and Windows Vista's changes (like the new display driver model) created some compatibility issues that took time to work out.
Neowin: DirectX was a big part of Windows XP. Have its evolutionary iterations through to Windows 10 gone as expected or were there any major hiccups along the way?
Unangst: From my vantage point, there were no major issues – except perhaps the introduction of Windows Vista. The new display driver model and the fact that DirectX 10 was only available for Windows Vista caused developers and consumers a lot of angst – because they had to upgrade to Windows Vista to get the new features, which slowed adoption and made it initially less attractive for game developers to take advantage of. The DirectX team has consistently done great work driving the DirectX technology forward.
Neowin: Windows 10 has been fairly well received. What would you say its biggest success has been? What about its biggest failing?
Unangst: The engineering teams really internalized how critical it was that Windows 10 be a clear and worthy successor to Windows 7, especially with gamers. The teams worked really hard not just on driver compatibility, but testing thousands of games to ensure that we could confidently say that the vast majority of games that people played on Windows 7 would run great on Windows 10. (This included Steam.).

Personally, my favorite moment was having Phil Spencer running Steam on stage at the announcement of Windows 10. That surprised a lot of gamers. It was an important statement of how seriously we took Windows 10 as a gaming platform. I'm also proud that for the first time, we built in user-facing features for all games – like integrating gaming recording into the OS with Game DVR. In terms of where it can improve – I think there's still work to do in communicating the vision of the Universal Windows Platform and what it means for gamers. There's some incredibly smart, passionate people working on that and I believe that they'll make more progress on this.
Neowin: You've also recently come from the Xbox gaming side of things. You were involved with Halo 4 when 343 Industries took it over from Bungie. Was that a huge transition for Microsoft? How did it affect your job at the time?
Unangst: I starting working with the Bungie team when they were still owned by Microsoft – it's how I met Pete Parsons, who now runs Bungie. I have huge respect for Pete and his team and what they've done, and also for Bonnie Ross and her team at 343 Industries. Yes, it was definitely a transition, but the one constant was the love for Halo that both teams had and continue to have for the franchise. In terms of my job – my team worked with both internal studios and external developers; both have their nuances, but the team was very sensitive to ensure that Halo was handled very carefully, with the appropriate respect for what had come before and where it could go.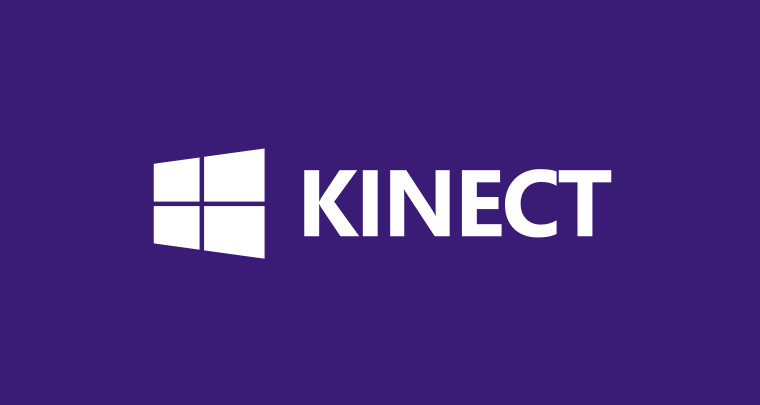 Neowin: You were also involved with the Kinect for Xbox 360. Was it a challenge to get that new piece of hardware accepted by gamers? Do you think developers embraced it as much as they could have?
Unangst: Kinect was a very interesting case from a marketing perspective. I and my team worked closely in the early days to help identify what kind of experiences could best showcase the capabilities of motion gaming. The hardest challenge with Kinect was finding scenarios where the hardcore gamers would find the experience compelling. Nailing how Kinect added value to a controller based experience was a challenge that was more difficult than I had imagined it would be. But Kinect was incredibly successful in broadening the appeal of the Xbox brand to many who would not have considered it otherwise – and afforded me and my team the opportunity to work with some world-class brands including Nike for fitness and Sesame Street and National Geographic for interactive learning.
Neowin: When Kinect 2 was announced for Xbox One, there was a lot of ire that the device was prepackaged with the unit, and that it always had to be plugged in for your Xbox One to function. Microsoft later backtracked. Give us some background on the initial thought process for requiring that type of functionality.
Unangst: Others have covered this ground before – I'll just say that the initial vision for the Xbox One was broader than gaming, and in that context the decisions that were made at the time were logical. Phil Spencer has done an incredible job of returning Xbox to the roots of centering fully on gaming, and that's where all the energy is focused now.
Neowin: Of all the games that Microsoft has released for the various Xbox iterations, which game has had the most impact on you, and why?
Unangst: I'm going to cheat and answer with two Xbox games that had an impact on me and one PC game (even though you didn't ask about PC) As a gamer, I have incredible memories of playing Halo in my living room with friends playing networked. It showed me just how powerful playing with friends was and that was a big part of the future.

I'm not sure if you can call the second a "game" – it never shipped – but it was Milo & Kate by Lionhead Studios, a demo that was shown at E3 2009. Peter Molyneux's vision for that game was just amazing, and I was so drawn into the story and characters. There was definitely some magic there.

For the PC, I LOVED playing the original Unreal Tournament with my best friend online almost every night. It still boggles my mind that we got decent online performance back then.
Neowin: What do you think of Microsoft's Mixed Reality initiative? Do you think AR/VR is the next gaming frontier?
Unangst: I wasn't a big believer in VR and MR until I tried the technology for myself. I think the idea of augmenting the world we live in is absolutely a huge part of the future, and Microsoft along with the others investing in this space are accelerating the pace. We need the tech to be even more wearable and wireless. Microsoft's moves to integrate sensors into the headset (vs requiring positioning sensors in a room) is the right one; now making the headset at a size that can break through the perception barrier for the masses is the next big challenge.
Neowin: In your time at Microsoft, what would you say your biggest lesson learned was?
Unangst: Move fast, and focus on the customer. The minute you start making decisions based on competitors and not your customers, you're going to lose.
Neowin: What is your biggest regret?
Unangst: I lost a battle with a leader where I felt very convicted that we were making a bad decision, and then I had to support that decision. If I had a time machine, I'd go back and find a way to change it. No, I'm not going to share what it was. ? Outside of that, I have no real regrets - I had the privilege of working with remarkably smart people, on dozens and dozens of projects, and had the time of my life doing it.
Neowin: And now you have moved on from Microsoft to Stardock. What prompted the change after nearly 30 years?
Unangst: I was ready for a new challenge. Having been part of so many huge shifts on the Microsoft side, you get hungry for that feeling again. Having known Brad and his team for a long time (and been a customer of theirs!) and learning more about what they were building – the opportunity was too good to pass up to be part of another transformational moment.
Neowin: What will be your tasks for Stardock going forward?
Unangst: I'll be leading Stardock's global marketing and driving strategic partnerships, reporting to Brad and working closely with the rest of the leadership team. Stardock is doing so many exciting things, and my job will be to ensure that we align with the right partners -and with the right marketing - to bring those to as many customers as possible.
We'd like to thank Kevin Unangst for his time and wish him well in his new job at Stardock.
For more gaming related news and reviews, follow us @NeowinGaming on Twitter!
Disclaimer: Neowin's relationship to Stardock.