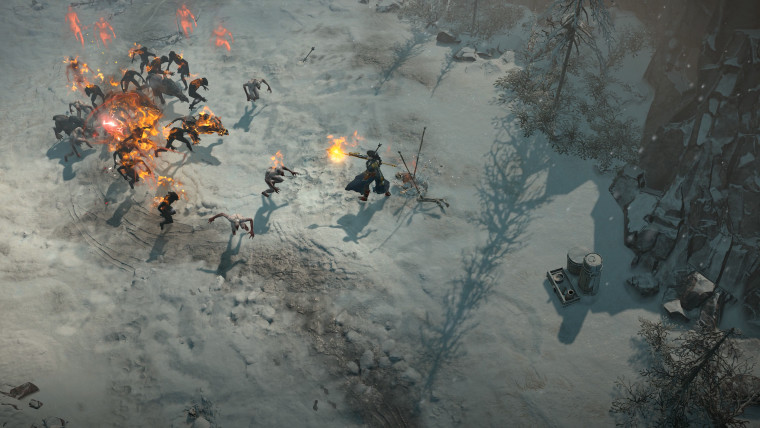 Update: Blizzard says the DDoS attacks on its servers have now ended.
Original story: If you are having problems signing into Diablo IV, or encountering issues with latency while playing the game or any of Blizzard Entertainment's other online games, you are not alone. The company has confirmed that its servers are currently dealing with a DDoS attack.
The problems began early this morning, Eastern time, when Blizzard's customer service Twitter page reported that some Diablo IV players were having issues logging into the game's servers.
[#D4] We are investigating the login issues affecting Diablo IV and working to resolve these as soon as possible. Players may experience queues while we work on the issue.

— Blizzard CS - The Americas (@BlizzardCS) June 25, 2023
More recently, Blizzard's Twitter page reported that there was a more general issue with its authentication servers "which may result in failed or slow login attempts."
Finally, a few minutes ago, the Blizzard Twitter support account confirmed that there is a current DDoS attack on its Battle.net servers.
[#Bnet] We continue to actively monitor an ongoing DDOS attack which is affecting latency/connections to our games.

— Blizzard CS - The Americas (@BlizzardCS) June 25, 2023
That means that in addition to Diablo IV, players of Blizzard's online games like World of Warcraft, Overwatch 2, and more are being hit by this attack. So far, there's no word on which group might be causing this attack on Battle.net's servers.
Blizzard's Diablo IV has mostly had a smooth release since it officially launched earlier this month. There was a limited amount of downtime on the game's servers a few days after it launched due in part to so many players trying to sign in at once.
Hopefully, Blizzard will deal with this DDoS attack and quickly get its servers back to normal. We will update this post when Blizzard releases more information on this ongoing situation.