Yesterday, Microsoft held a major product launch event in New York City, at which it unveiled a range of new devices: the Lumia 550, Lumia 950 and Lumia 950 XL smartphones, the Band 2, and of course, the long-awaited Surface Pro 4.
The latest model in Microsoft's increasingly popular Surface Pro line brings some welcome improvements, including a slightly larger display (thanks to slimmer bezels), a new Surface Pen stylus, the latest Skylake-generation Intel Core i-series processors (with liquid cooling), and support for new features in Windows 10, such as Windows Hello password-free biometric authentication. But alongside the upgraded Pro 4 tablet, Microsoft also announced the Surface Book.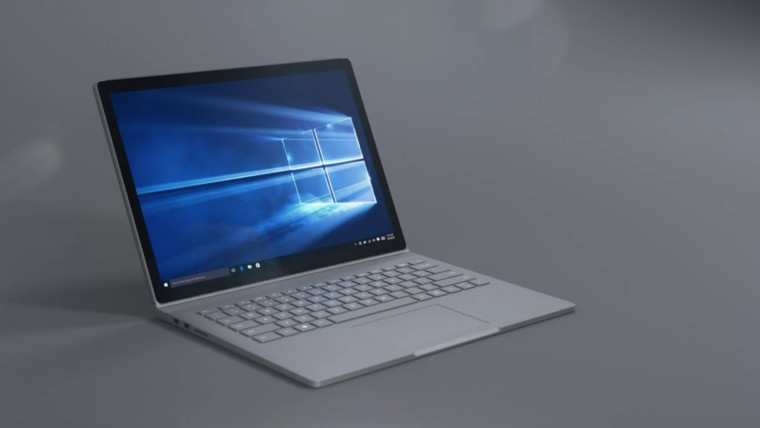 Microsoft calls the Surface Book 'the ultimate laptop', but the device would be more accurately described as a 2-in-1, since the screen is fully detachable from the keyboard base. The unusual and elaborate 'fulcrum hinge' also prevents the device from folding fully flat like a 'traditional' notebook, making the Surface Book appear chunkier than it is.
When detached, the display section becomes a light but powerful tablet with Surface Pen support; Microsoft's Panos Panay likened it several times to a digital 'clipboard' that you can carry around and scribble on as needed. But when connected to the keyboard section, the Surface Book becomes an absolute beast of a machine - in Microsoft's words, a "powerhouse of performance and productivity".
We shared our first impressions of the Surface Book yesterday, but we're eager to hear what you think of the new device too. Does it tick all the right boxes for you, or do you think it's a bit over-the-top? Do you think Microsoft made the right decision in opting for a detachable display, or should it have chosen a more 'conventional' laptop-style design? And are you thinking of buying one, or do you have your eye on something else?
Be sure to let us know your thoughts below!