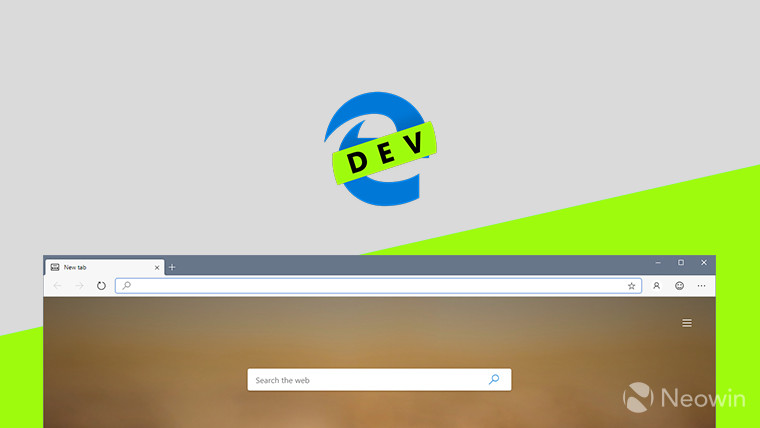 Microsoft is back to its regular release schedule for Edge Dev builds, and so it's time for this week's release. Build 78.0.268.1 is a minor update from last week's release, and it focuses mostly on improving reliability and stability.
There are some new features, though they're fairly small. However, it does let users re-order items in Collections using the keyboard. Here's what's new:
Added new logging features to feedback submission. If you click the diagnostic data link on the feedback submission popup, you now have the option to attach additional files like screenshots you've taken, as well as reproduce the problem to provide more robust logging.
Added the ability for Collections items to be reordered with the keyboard.
Added a management policy to allow history syncing for work or school accounts.
As we said above, this release focuses mostly on bug fixes and improvements, and Microsoft separates them into stability and behavior improvements. The stability improvements include a fix for favorites not syncing, among others:
Fixed an issue where favorites weren't syncing.
Fixed an issue where dragging and dropping items on certain internal pages like Favorites sometimes causes the item to disappear.
Fixed an issue where exporting a Collection to Word sometimes crashes the browser.
Improved reliability when signed into the browser with a work or school account.
Improved the reliability of starting Application Guard sessions.
As for the behavior improvements, they include fixes for pages that are installed as apps being unable to launch. Here's the full list:
Fixed an issue where certain context menu commands for tabs like "Reopen closed tab" went missing.
Fixed an issue where webpages installed as apps don't launch.
Fixed an issue where attempting to open a PDF in an Application Guard window will fail if there are no other Edge windows open.
Fixed an issue where the browser's profile image sometimes isn't updated if it's changed in the backing account.
Fixed an issue where tabs with the Find on Page popup open sometimes have the popup closed when they're moved to different windows.
Fixed an issue where opening an app from the Apps page closes the apps page.
Fixed an issue where the Read Aloud bar sometimes appears transparent.
Fixed an issue where attempting to open multiple Collections items in a new window opened each item in a separate window.
Fixed an issue where the context menu inside a Collection isn't dismissed when a new context menu is brought up outside of Collections.
The latest release is live now, and it should install automatically on your machine soon. If you'd rather do it yourself, you can head to the "About Microsoft Edge" section to check for updates.