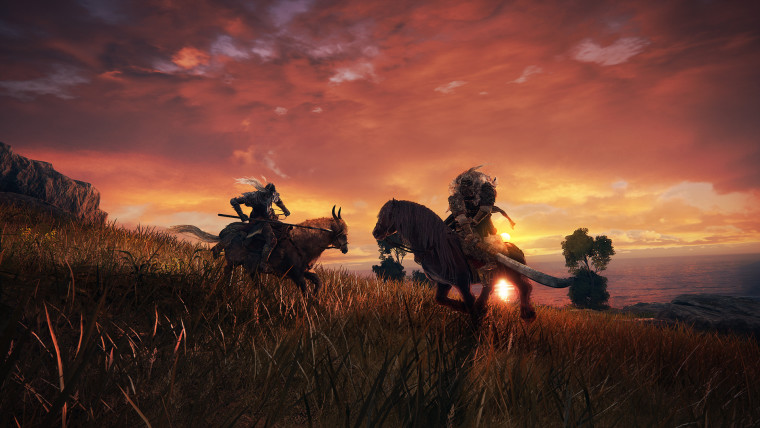 Recently, gameplay footage from Elden Ring leaked on YouTube. The title is a third-person open-world action game from the acclaimed team at FromSoftware. Elden Ring takes a lot of cues from the Dark Souls series, but gives you more freedom of movement and exploration options.
There was some debate about whether the leaked Elden Ring footage was real, but there's no doubt about that now because it appears to be from the closed network test. Today, publisher Bandai Namco revealed that PlayStation 4, PlayStation 5, Xbox One, and Xbox Series X|S players would get to jump into the world in November 2021. You can take a look at the exact times below.
Session 1 - November 12 from 3:00 AM to 6:00 AM PT
Session 2 - November 12 from 7:00 PM to 10:00 PM PT
Session 3 - November 13 from 11:00 AM to 2:00 PM PT
Session 4 - November 14 from 3:00 PM to 6:00 PM PT
Session 5 - November 14 from 7:00 PM to 10:00 PM PT
Just head over to the game's website to register. Codes will be sent out shortly before the test goes live, and you have until November 1 to sign up. Unfortunately, there's some bad news too.
Important message:

ELDEN RING will release on Feb 25, 2022, as the depth & strategic freedom of the game exceeded initial expectations. Thank you for your trust & patience. We look forward to seeing you experience the game in the Closed Network Test in Nov.

The #ELDENRING Team

— ELDEN RING (@ELDENRING) October 18, 2021
Instead of launching in January, Elden Ring has been pushed back to February 25, 2022. FromSoftware wants to polish the game further before launch. The COVID-19 pandemic has shifted the development cycle of many games, so it's understandable that the team wants more time to make sure Elden Ring is a great experience for everyone.