The V10 is LG's follow-up to the G4 that was released earlier this year. Although the V10 is a different series of phone from the G4, I can't help but compare the two due to their similarities. I've had a few days with the V10 and these are my first impressions.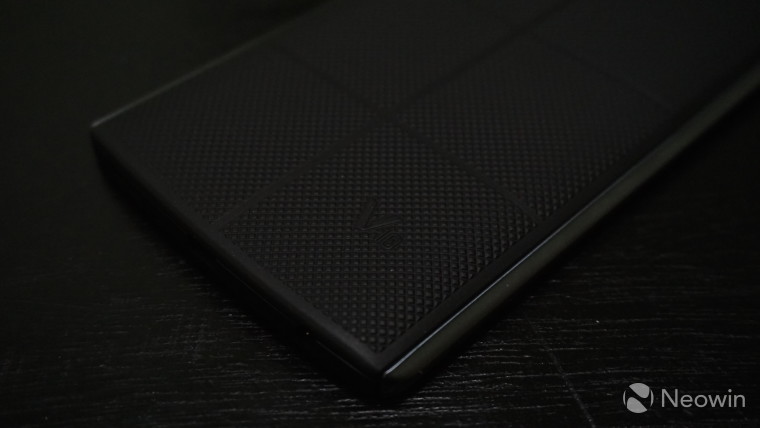 As you can see from the images, the handset utilizes a very familiar design, and looks similar to the G4. But, when you actually get it into your hands, that's when you can tell that this is something very different. The V10 offers a nice weight and solid construction, which is mostly attributed to the use of a stainless steel frame and the unique textured silicone back. Those with smaller hands will appreciate the use of silicone, as it allows for better grip on the fairly tall handset.
The V10 offers a 5.7-inch Quad HD display that looks great in all conditions. But, the real topic of conversation comes with the secondary display. The 2.1-inch display offers the ability for users to access recently used apps, music controls, notifications and more. In my limited use, I like what it can potentially offer, but it's a little too early to tell whether this second screen is a powerful tool, or simply a gimmick.
As for the camera, the phone offers the same great optics as the G4. The manual mode is just as powerful, but even more so now that the mode is available when shooting video. For those that live to take "selfies", the V10 offers a dual lens front-facing camera that is capable of capturing more of the scene with its wider angle. Naturally, more of this will be tested in the full review.
During my few days of use, the LG V10 seems like a solid device. The Snapdragon 808 and 4GB RAM is more than enough, and the 3000mAh battery was able to get me through about 10 hours with heavy video shooting, mapping and general use. During a normal day, the V10 is easily able to make it over 12 hours. Naturally, we will have more thoughts when we release our full review in the coming weeks.
If you have any questions, be sure to shoot me a message on Twitter or leave a comment down below.