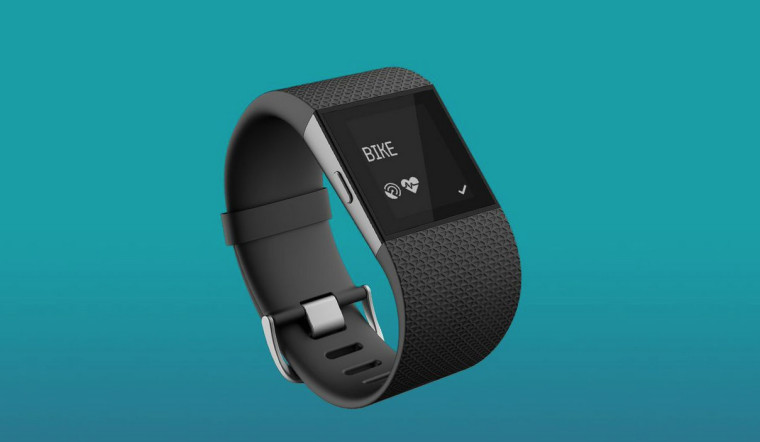 If you have a fitness band, there is a good chance you have heard of the Fitbit Surge. The device, which the company calls a superwatch, is a health focused wearable that has a few smartwatch like features built in.
This week, Fitbit is announcing two new features will be added: Bike tracking and the ability to pair more than one Fitbit to your account.
As the name suggests, this new feature makes it easier to track your bike rides with the wearable. The feature will be available to all users by next month in North America, on iOS and Android, with global availability coming soon but an exact date was not given. Listed below are a few of the new features for bikers:
Real-time comprehensive bike stats – Swipe through distance, duration, average speed, heart rate, calories burned right on the wrist to stay on track
Bike exercise summaries on the app – Map preview of route, distance, duration, average speed, heart rate, calories burned, active minutes and ride impact on daily stats on the Fitbit app or web dashboard
Additional bike stat details on web dashboard – Thorough map and graphs with a by-the-second view into speed, heart rate, heart rate zones and calorie burn for each ride; elevation profile gives insight into intensity of ride
Bike exercise historical progress – Cyclists can challenge themselves to improve their stats by monitoring frequency, distance, duration, time in heart rate zones and calories burned for past rides
Fitbit is also announcing multi-tracker support which lets users seamlessly switch between Fitbit trackers throughout their day or week. In short, if you have a couple different Fitbits, you can now pair up to six of them to your account for seamless tracking across your devices.
The fitness band market has become increasingly competitive during the past year with Microsoft releasing the Band and Apple will soon enter the arena. Because nearly every tech giant is now, or will soon be selling a wearable, separating yourself from the heard is becoming increasing difficult but for consumers, it means they have plenty of options to find the right device for their needs.