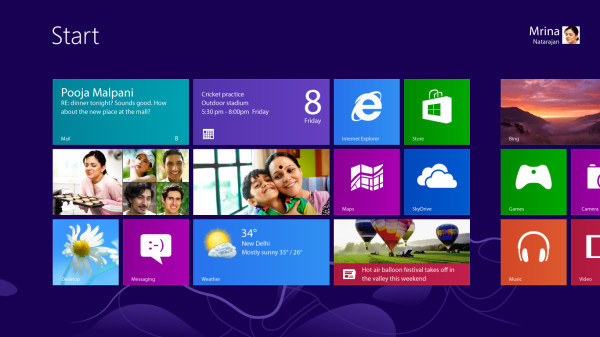 A former Microsoft employee who was arrested two weeks ago in connection with leaking Windows 8 code before its release has now agreed to plead guilty to theft of trade secrets. The former employee, Alex Kibkalo, entered his plea in a Seattle courtroom on Monday.
The Seattle Post Intelligencer reports that Kibkalo has already agreed to be sentenced to three months in federal prison and will also pay a fine of $22,500 to Microsoft. He is currently in custody and will get his official sentencing hearing in July.
Kibkalo, who worked at Microsoft for seven years as a software architect before leaving in 2012, leaked code from Windows 8 in mid-2012 to an unnamed French tech blogger, possibly the person known on the Internet as "Canoua" along with Microsoft's Activation Server Software Development Kit which was made to help prevent unauthorized copies of the company's software.
In its internal investigation of the leak, Microsoft read the content of a Hotmail account used by the blogger. This fact was revealed as part of Kibkalo's arrest and set off alarms from pro-privacy groups that Microsoft had gone too far in searching the email of the blogger, even if the company's own Terms of Service allowed such practices to take place. Last week, Microsoft announced it will now inform law enforcement first if it suspects someone uses its services to leak internal company information.
Source: Seattle Post Intelligencer | Image via Microsoft