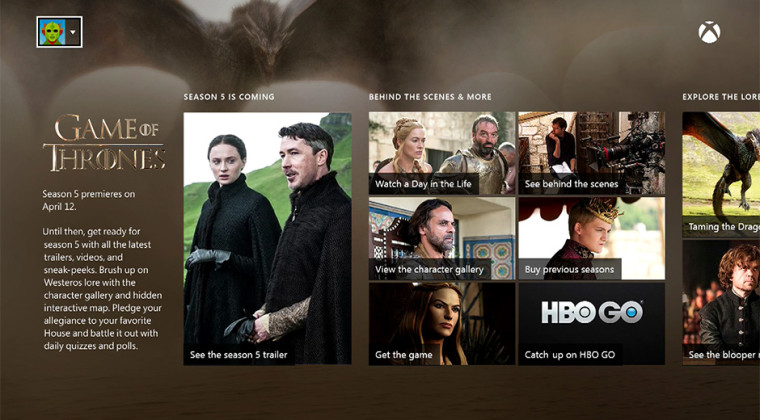 Winter is Coming…to the Xbox consoles as Microsoft will let Xbox Live users stream the premiere of Game of Thrones season 5 for free.
In case you're looking for a way to enjoy the opening episode of the new season in the Game of Thrones saga, legally(!), Microsoft has you covered as starting today, until the 16th, you'll be able to watch the episode for free on the Xbox One and Xbox 360 consoles.
This, alongside the special quiz app is part of Microsoft's partnership with HBO and its push to highlight unique viewing 'experiences' on its devices. The TV show will be streamable through the Store, though users won't be able to download the episode and save it for a later date.
Still, it's a nice gesture from Microsoft to the millions of fans out there, and we're hoping to see more gestures like this in the future.
Source: Xbox Wire