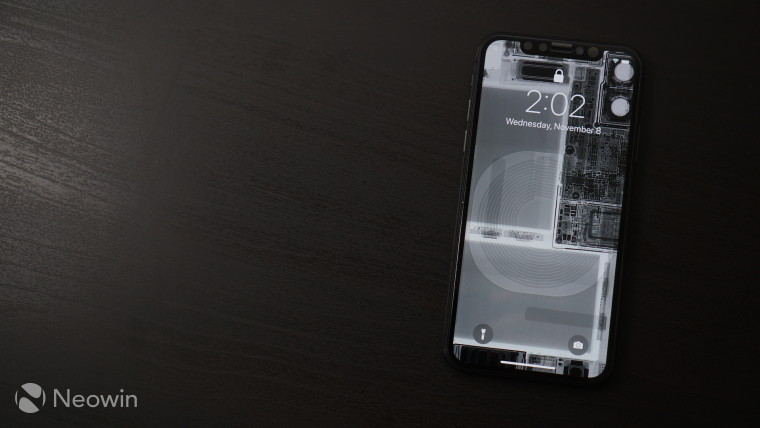 It didn't take long for iFixit to tear down the iPhone X and give the world a look at its interior components. While a majority of iPhone X owners probably won't be dismantling their smartphone anytime soon to take a look at the insides for themselves, you can now download wallpapers that will simulate the effect.
If interested in the see-through look, you can navigate to the iFixit website, where you'll be able to download the wallpapers that you see in the images here, for a more raw looking handset. One of the wallpapers shows off the internal components as if you had stripped off the front display. The other is an X-ray image of the smartphone, showing off the internal components once again, but in a different light. Be sure to click the images in the original post to access the higher resolution images or it might look a bit muddled.
If you're curious to see more of the iPhone X, you can check out our recent unboxing of the device or read the hands-on first impressions.